BANGKOK, 27 February 2023: The Pacific Asia Travel Association (PATA) announces the resignation of Liz Ortiguera as its chief executive officer with immediate effect.
PATA releases the news just days before its chairman and leading board members travel to ITB Berlin to reinstate the association's presence at the annual trade show after more than a two-year pause.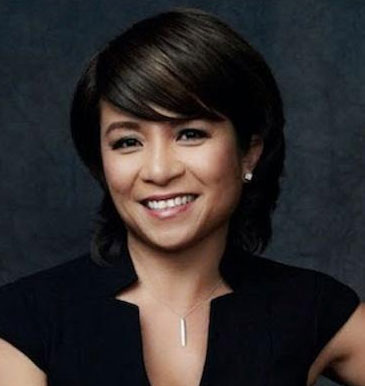 Speculation surfaced in January regarding the business relationship between PATA and its first female CEO, suggesting a parting of ways was being discussed. Both parties declined to comment, saying an announcement would be made shortly.
She has worked for the association for one year and 10 months of a three-year contract signed with the US-registered non-profit organisation in May 2021.
Regarding the resignation notification, PATA vice chair Benjamin Liao said: "Liz served PATA with distinction as the first Asian female CEO* in the organisation's 72-year history. On behalf of PATA, I would like to thank her for her leadership of the association during a difficult period for the industry.
"We recognise her many accomplishments as PATA CEO, including new agreements with the Singapore Tourism Board, the Saudi Tourism Authority and Trip.com, and the expanded partnerships with Visa, MasterCard, and Airbnb.
"New projects included PATA's first Annual Summit in the Middle East, the PATA-Global Business Travel Association (GBTA) APAC Travel Summit, PATA-World Bank Government Recovery Insights Forum Series, the Tourism Destination Resilience Program launch and the ongoing Weekly Asia-Pacific Destination Recovery Dashboard."
Commenting on her tenure at PATA, Ortiguera said: "It was a true honour to have served as PATA's CEO. I am confident that PATA, with its diverse member base of industry leaders, can continue to support and lead our industry's recovery and growth. PATA is even more critical as a business community today to support new partnerships, innovation, and adopting sustainable business practices.
"I am handing back the reins with thanks to PATA Members for the opportunity to lead at this critical time of global industry recovery. I had the opportunity to work with some deeply committed, hard-working and talented individuals within the PATA team and our valued members and partners. They embody the heart and the spirit of what PATA could be in everything they do," Ortiguera added.
In response to Ortiguera's departure, PATA chair Peter Semone stated: "the Executive Board has established five Expert Task Forces or ETFs to review critical elements of PATA's development strategy, including Brand and Voice, Events, Membership Engagement, Organisational Design and Digital Readiness. The recommendations of these ETFs will help define PATA's new direction strategically and operationally."
He didn't elaborate on the timetable set for recruiting a new CEO. Based on past procedures, the association is expected to make public its recruitment requirements and identify a committee assigned to shortlist candidates for the association's executive board.
However, he did say the top priority was to conduct a "thorough internal evaluation of our direction and leadership needs," which could delay the CEO recruitment timeframe. "I suspect the second half of 2023," the chairman concluded.
Fact check
*Liz Ortiguera was the first female CEO at PATA. However, there have been at least two Asian females appointed as vice presidents in the organisation. Ortiguera is a US national with a Philippines heritage.