KUALA LUMPUR, 30 January 2023: The Malaysian Association of Tour and Travel Agents (MATTA) will move the upcoming MATTA Fair, Malaysia's largest consumer travel fair, to a new venue, Malaysia International Trade and Exhibition Centre (MITEC) in Kuala Lumpur.
Scheduled for 17 to 19 March, the organisers said the event would not only be larger than previous years, but it would also feature more destinations.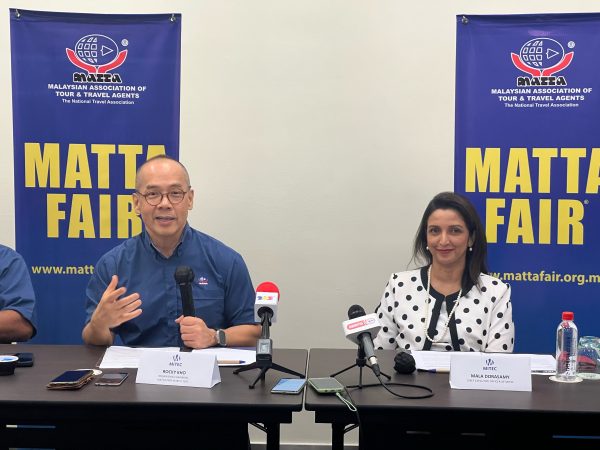 The new venue is a game changer in the business events industry, giving Malaysia the capability to compete and meet the demand in new growing markets, including regional and international exhibitions, in particular the market for "mega-exhibitions," which will attract over 100,000 visitors and conferences or conventions with between 200 and 20,000 delegates.
Comprising over 52,000 square metres of exhibition space and triple volume display halls enables the MITEC sales team to position the venue as the largest trade and exposition centre in Malaysia and the third largest MICE venue in Southeast Asia.
MICE stand for "meetings, incentives, conferences, and exhibitions.
MATTA FAIR @ MITEC
The tourism and leisure business has been one of the most severely impacted by the tourism impacts of COVID-19 and is among the most affected industries on a global scale. It was estimated that the leisure and domestic tourism sectors lost a total of USD 2.86 trillion.
Last September, World Trade Centre Kuala Lumpur (WTC) hosted the relaunch of the MATTA Fair in the post-Covid-19 transitional period.
However, MATTA says it could not expand its WTC floor space to fulfil the needs of members and exhibitors, forcing the organisers to shift the venue for the 52nd fair to MITEC.
The show will expand to cover 37,000 sqm, setting a new record for its sheer size to accommodate new exhibiting destinations and increased space bookings by exhibitors joining the MATTA Fair annually.
MATTA quotes the World Travel and Tourism Council (WTTC), which forecasts a global travel and tourism recovery in 2023 to the levels they were at before the pandemic.
It is anticipated that the industry will achieve an annual average growth rate of 5.8% between 2022 and 2032, compared to the expansion of 2.7% in the global GDP, and create 126 million new jobs globally.
WHAT'S NEW @ MATTA FAIR
Saudi Arabia is the up-and-coming player and has been named a featured destination for the MATTA Fair.
Destination partners
· Tourism Philippines as Gold Sponsor
· Tourism Perak as Malaysia's Featured Destination
· Taiwan Tourism as Asia's Featured Destination
Other partners
· Malaysia Aviation Group as Official Airlines Partner
· Royal Caribbean International as Cruise Partner
· AmLeisure Media as Media Partner
MITEC's ground floor will house domestic tourism content and services from Malaysia's attractions, hotels, resorts, cottages, airlines and travel services, plus all state tourism organisations. Perak will lead by occupying one-fifth of the floor area, making it the largest exhibitor in the domestic section hall. Other states such as Kedah, Penang, Selangor, Putrajaya, Kuala Lumpur, Melaka, Johor, Pahang, Terengganu, Sarawak, and Sabah are also on this floor along with Tourism Malaysia.
Both MITEC's levels II and III, will house the international section (Outbound), leading off with national tourism offices (NTO) such as the Philippines, Indonesia, Thailand, Taiwan, Saudi Arabia, Dubai, Hong Kong, Korea, and the Maldives.
An UMRAH section will take up space on Level II, where travel consumers can interact with Umrah operators who have been granted a license by the Ministry of Tourism, Art and Culture (MOTAC) and will be selling Umrah and Hajj packages in addition to the other tours and services that are available.
MATTA FAIR will open from 1000 to 2100 on Friday, 17 March, to Sunday
19 March 2023. Admission is free. Website: www.matta.org.my.