SINGAPORE, 25 January 2023: Himalaya Airlines, a Nepal – China joint venture airline, resumed direct scheduled flights from Kathmandu to Beijing last week, according to a report in AviationNepal.
Nepal suspended all international flights in March 2020. It ended the suspension later that year, but as of August 2022, only a few airlines flew to Kathmandu, mainly cargo and medical aid flights.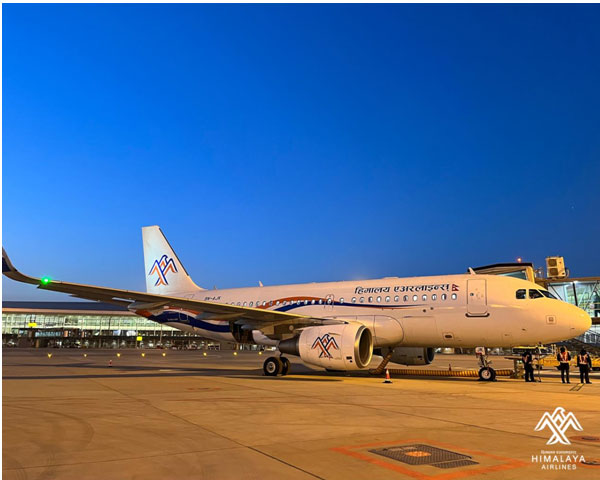 Himalaya Airlines' inaugural flight from Kathmandu to Beijing restarted just a week after China ended travel restrictions on 8 January 2023. The new service could also gain package tour traffic following China's decision to reopen the door for outbound tour groups starting 6 February.
Himalaya Airlines has pencilled in a weekly service every Saturday to Beijing Daxing International Airport effective 11 February 2023 following the 17 January official inaugural flight.
H9 665 will depart from Tribhuvan International Airport at 1041 (local time) and arrive at Beijing Daxing International Airport at 1704 (local time).
The return flight H9 666, will depart from Beijing at 1805 (local time) and arrive in Kathmandu at 2156 (local time). The flight time is three hours and 48 minutes.
Himalaya Airlines is also the first Nepal-based airline to connect Nepal with Northern China via Lhasa with direct flights. The Trans-Himalayan route reduces the flight time by nearly one hour each way.
(Source: AviationNepal.com, a media agency under the Department of Information & Broadcasting, Government of Nepal.)