KOTA KINABALU, 5 January 2023: Sabah begins the year with the resumption of its first flight from Hong Kong.
The flight landed at Kota Kinabalu International Airport on 2 January with 138 passengers on board the 186-seat AirAsia A320.
AirAsia confirmed the HKG-BKI route would operate twice a week, every Wednesday and Sunday, offering a total of 372 seats per week.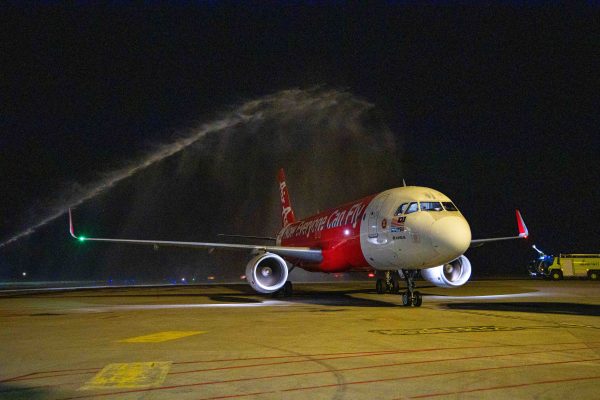 Sabah Tourism Board CEO Noredah Othman said: "I am glad that finally, AirAsia has reactivated its Hong Kong – Kota Kinabalu route, adding another international air link to Sabah."
"Hong Kong is one of our top target markets, and this is a great start in 2023 for our tourism industry. Sabah is blessed with beautiful islands and beaches, making us a preferred destination for Hong Kong travellers," Noredah commented.
AirAsia connects Kota Kinabalu to five major international cities: Singapore, Manila, Bangkok, Taipei and Hong Kong.
With the resumption of the Hong Kong – Kota Kinabalu route, Sabah now receives 64 weekly direct international flights. Other direct flights are from South Korea (29), Singapore (14), the Philippines (6), Brunei (5), Taiwan (4), Japan (2) and Thailand (2). Sabah will continue to improve access to the state by increasing the number of international flights from major foreign cities.
For more information on Sabah, visit www.sabahtourism.com.
(Your Stories: Sabah Tourism Board)