SEPANG, 9 January 2023: AirAsia welcomed the new year with a 23% off sale for all flights on bookings made by 15 January 2023.
While the booking period runs from 9 to 15 January, the travel dates are open from 1 February to 27 September 2023.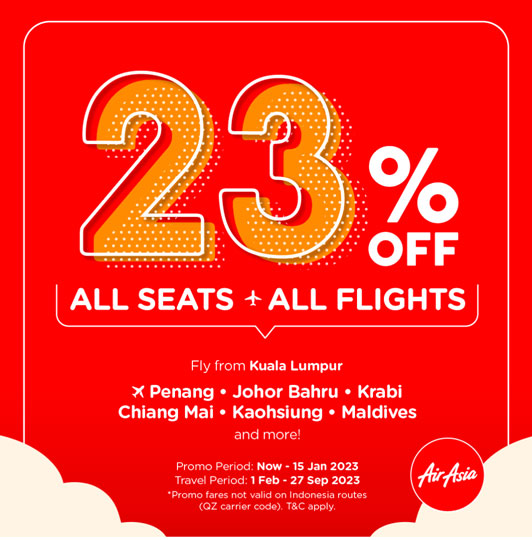 Destinations
The deal is valid on flights to all destinations in the group network (airline codes AK, FD, D7 and XJ). It excludes flights with the airline code QZ.
It includes trips to Kuala Lumpur, Langkawi, Kota Kinabalu, Singapore, Bangkok, Taipei, Tokyo, New Delhi, Gold Coast Auckland and more.
To secure the discount, click on the 'flights' icon on the homepage of the AirAsia Super App or via the airline group's booking website.