MANILA, 9 November 2022: Regional travel fairs are garnering record sales leads and results according to the latest assessment by the Tourism Promotion Board as the Philippines tourism industry embarks on recovery.
Just weeks after a successful turnout at the Philippine Travel Exchange (PHITEX) 2022, TPB registered record-breaking sales estimated at PHP83 million during the 10th Regional Travel Fair (RTF) held from 27 to 30 October 2022 in Nuvali, Sta. Rosa, Laguna.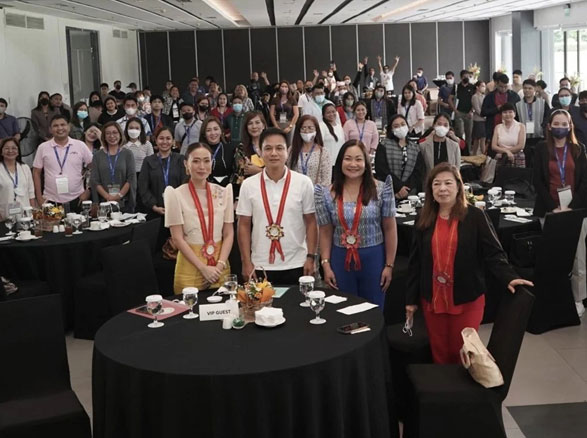 The annual regional travel fairs are organised by the TPB, the marketing and promotions arm of the Department of Tourism (DOT). This year's 8th and 9th Regional Travel Fairs generated an increase of PHP45,452,000 (120%) and PHP27,360,000 (49%), respectively. Strong sale trends continued with the 10th RTF last week.
"For the 10th Regional Travel Fair, we focused on Calabarzon, a region that has shown meaningful resilience throughout the crucial times in our country's development," said DOT Undersecretary Atty. Mae Elaine Bathan. She presented the keynote speech at the event on behalf of Tourism Secretary Christina Garcia Frasco.
The Regional Travel Fairs began in 2018 to sell domestic tour packages by showcasing the rich culture, heritage and products the host regions offered with the support and backing of DOT's regional offices, local government units and private stakeholders.
TPB chief operating officer Maria Margarita Montemayor Nograles noted: "All of these initiatives aim to revitalise the tourism industry in the country and introduce innovations and ideas that not only transform but also enhance the entire travel experience."
The four-day hybrid edition of the RTF featuring "#DiscoverCALABARZON" commenced with a half-day onsite and online tourism forum on best practices in tourism operations. It was followed by a full day of face-to-face business-to-business sessions with 48 sellers from within region IV-A and 47 buyers and 27 Sellers/Exhibitors from elsewhere in the Philippines.
The 10th Regional Travel Fair was organised in partnership with the Department of Tourism Region IV-A and Ayala Malls in cooperation with the Provinces of Calabarazon, Technopark Hotel and Cebu Pacific Air.
For more information, visit https://www.tpb.gov.ph/.
(Your Stories: TPB)