SINGAPORE, 27 October 2022: A signing ceremony for over 50 key hotel groups from Malaysia, Thailand, Indonesia, and the Philippines took place on Wednesday, a step up for AirAsia Super App's ambitions to become the region's fastest-growing travel & lifestyle super app platform.
The massive boost of room inventories to "AirAsia hotels" gives app users an extensive selection of hotel options to choose from according to their budget via the AirAsia Super App, adding further convenience and value.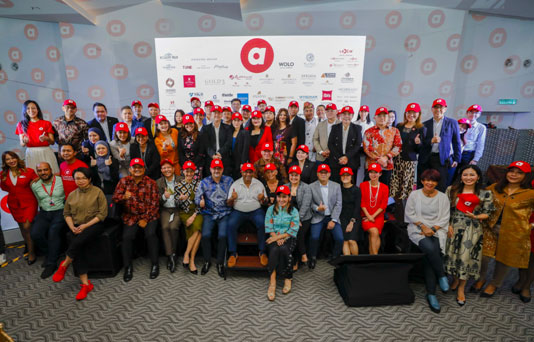 The symbolic event held at De.Wan 1958 by Chef Wan @ The Linc KL, reiterates the value that AirAsia Super App's hotel booking platform brings to direct hotel partners, a daily active user database of 1.25 million who are scouring for travel deals and competitive rates.
The AirAsia Super App has support teams in Malaysia, Thailand, Indonesia, and the Philippines to assist hotel partners to create the right strategy with relevant data and travel trends.
AirAsia Super App offers consumers a choice of over 700,000 hotels worldwide, the ability to earn and redeem AirAsia points, and even to pair their flights and hotel bookings in one seamless transaction via SNAP. The hotel booking platform will guarantee the best hotel prices through a 'Best Price Guaranteed' scheme due to launch soon.
Capital A CEO Tony Fernandes commented: "When the travel industry was in full force, we were flying 100 million guests just on the AirAsia network alone, which translates into a valuable customer base. This customer base is something that no other online travel agent (OTA) can offer aside from the AirAsia Super App because we are the only travel super app that also owns an airline group. With the revival of travel now and the capability of the AirAsia Super App's strength as an online travel agent (OTA) – reinforcing our hotel booking platform is crucial to capture and fulfilling market demand."
Currently, the AirAsia Super App's hotel booking platform has over 700,000 hotels listed, with at least 3,000 direct hotel partners focusing on the ASEAN region.
To mark this milestone, AirAsia Super App relaunched its SUPER Travel Fest offering travel deals with discounts of up to 50% effective from 26 to 28 October 2022.