BANGKOK, 15 November 2023: Korean Air will introduce seasonal flights from Incheon Airport (ICN) Seoul, South Korea, to Don Mueang Airport (DMK) Bangkok from 3 January to 24 February 2024 to meet growing leisure travel demand for holidays in Thailand.
The airline has scheduled two flights weekly with late evening departures from Incheon on Wednesday and Saturday using a Boeing 787-9 Dreamliner aircraft. The return flights from Don Mueang Airport Bangkok are scheduled for early morning on Thursday and Sunday.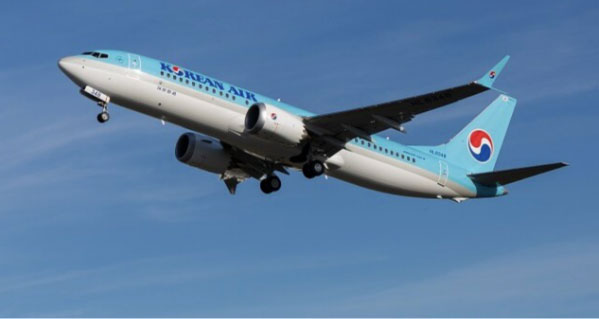 The flights are in addition to scheduled services between South Korea and Bangkok's Suvarnabhumi Airport.
Flight Schedule
Flight KE677 departs ICN in 2005  and arrives in DMK 0015 on Wednesday and Saturday.
Flight KE678 departs DMK at 0145 and arrives in ICN at 0915 on Thursday and Sunday.
Meanwhile, Korean Air will resume scheduled services to Komatsu and Aomori in Japan from Seoul Incheon in December 2023 and January 2024, respectively. The resumption will see the airline fully restore its Japan network to pre-pandemic levels.
The Seoul Incheon-Komatsu route will resume operations on 28 December. The flight departs from Seoul Incheon at 0735 and arrives in Komatsu at 0920. The return flight will depart at 1115 am and arrive at Seoul Incheon at 1325.
Korean Air will also resume its Seoul Incheon-Aomori service on 20 January 2024. The flight will depart from Seoul Incheon at 1030 and arrive in Aomori at 1250. The return flight departs at 1355 from Aomori to land at Seoul Incheon at 1555. Both routes will operate thrice weekly, on Tuesday, Thursday and Saturday.
Located in Japan's Ishikawa Prefecture, Komatsu offers convenient access to the area's renowned Tateyama Kurobe Alpine Route, making it an attractive destination for mountain lovers. Visitors can enjoy breathtaking seaside views while driving along the coastal roads. The city is also renowned for its heavy winter snowfall, attracting winter sports enthusiasts and traditional Japanese crafts, including pottery and lacquerware, with a history and heritage dating back to the 17th century.
Referred to as Japan's hidden gem, Aomori is an attractive region to explore with its stunning nature. The city features UNESCO World Heritage sites such as the Shirakami Mountains and the scenic Sanriku Fukko National Park. Visitors can also enjoy cultural festivals, fresh local produce such as Aori apples and relaxing hot springs.
With the resumption to Komatsu and Aomori, Korean Air is restoring its pre-pandemic Japan network out of Seoul Incheon to the following 12 destinations: Tokyo Narita, Tokyo Haneda, Osaka, Nagoya, Fukuoka, Sapporo, Niigata, Okayama, Kagoshima, Okinawa, Komatsu and Aomori.