BANGKOK, 19 September 2023: Thailand's prime minister Srettha Thavisin, has announced a temporary tourist visa exemption scheme for passport holders of the People's Republic of China and the Republic of Kazakhstan, effective 25 September 2023 and valid through to 29 February 2024.
Data crunchers at the Tourism Authority of Thailand are confident the measure will enable the country to reach its 2023 tourism revenue target of THB2.38 trillion. Tourism data and revenue-earning estimates cannot be independently verified.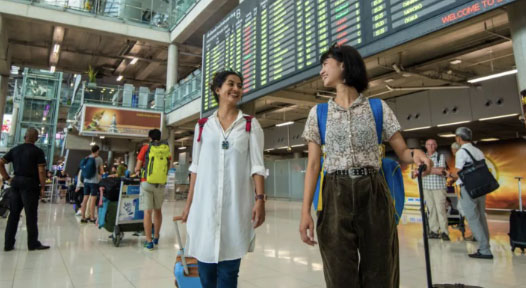 Chinese and Kazakhstani nationals will be granted a temporary visa exemption, allowing them to stay in Thailand for a 30-day stay during the five-month visa exemption period.
The minister of tourism and sports Sudawan Wangsuphakijkosol, commented: "This stimulus visa scheme forms part of the government's quick-win measures announced on 11 September 2023 to achieve the long-term goal and boost the Thai economy through travel and tourism.
It will help stimulate inbound travel from China, one of Thailand's key source tourist markets, and Kazakhstan, an emerging market, especially during this coming high tourist season. Ultimately, it will help revive Thai tourism and reach the revenue target set for this year."
However, the scheme's architects may have underestimated the challenges facing China's outbound travel market. China's overseas travel is still in the doldrums and will likely stay that way for the rest of the year. China's economy is not growing at levels recorded in the pre-Covid-19 era.
Also, flights are not up to speed yet, although experts say the volume of flights from China to Southeast Asian destinations should pass Covid-19 levels in early 2024. In the meantime, fares are high, almost double what they were in 2020, including domestic fares in Thailand. Plus, we may have forgotten Covid-19, but it is still around, especially when we fly or spend time at airports.
During the five-month visa exemption period, Thailand is expected to welcome 1,912,000 to 2,888,500 Chinese tourists – a year-on-year growth of about 41% to 62%. It should generate tourism income of around THB92.58 to 140 billion. From Kazakhstan, Thailand has forecasted 129,485 Kazakhstani tourists – a 49.73% increase over the same period last year – and THB7.93 billion in revenue.
From 1 January to 10 September 2023, Thailand recorded 2,284,281 Chinese visitors, making China the second largest source of tourist markets after Malaysia. From 1 January to 10 September 2023, Thailand recorded 108,636 tourists from Kazakhstan.
Ambitious target
The visa exemption scheme extended to Chinese and Kazakhstani tourists should enable the country to achieve its 2023 target of 25 to 30 million tourists and generate THB2.38 trillion in tourism receipts.