KUALA LUMPUR, 5 September 2023: In a written statement to mark the opening of the 53 MATTA Fair last Friday, Minster of Tourism Arts and Culture YB Dato Sri Tiong King Sing praised the show for its role in driving progress in Malaysia's domestic and international travel markets.
His congratulatory statement was released at the opening MATTA Fair ceremony on 1 September, praising the role of the Malaysian Association of Tour and Travel Agents (MATTA) in organising the premier show,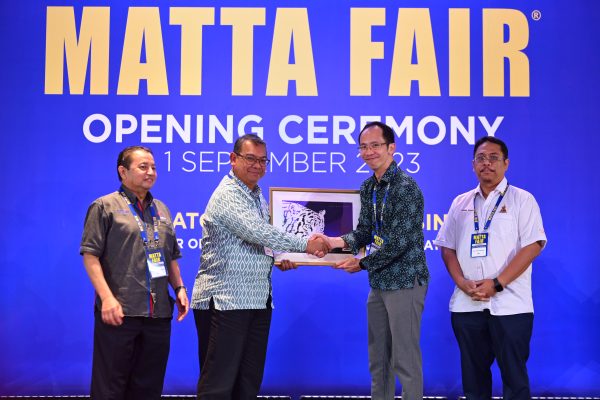 The 52nd MATTA Fair hosted in March this year attracted over 180,000 visitors, travel enthusiasts and industry professionals, with over MYR300 million in sales. Even domestic sales alone accounted for MYR 34 million.
Attendance and sales should be much higher during the September MATTA Fair due to the school holidays and the upcoming travel peaks.
"MATTA Fair has become a signature hub for Malaysia's tourism industry promotions and well-known international brands," the minister's statement read.
He noted that the Ministry of Tourism, Arts and Culture and Tourism Malaysia supported the efforts of MATTA that "constantly strived to enhance and strengthen the country's tourism, and related industries to develop their business and increase revenue."
MOTAC has allocated MYR 25 million through the Tourism Sector Support Grant to fuel and reinvigorate the tourism sector. To date, MOTAC has already received 300 applications from industry players.
In a statement read on his behalf, the minister assured travel industry leaders attending the opening that Malaysia was making a fast tourism recovery.
"Thanks to the efforts of all of us, during the second week of August this year, we welcomed 817,460 foreign tourists. In July, 1,821,521 foreign tourists visited Malaysia, an increase of 69.3% compared to 1,076,218 in the same period in 2022.
While the MATTA Fair mainly focuses on the outbound market, the show also promotes domestic tourism growth. MATTA is a key player working closely with MOTAC and Tourism Malaysia through the MATTA Fair platform to create new tourism trends and attract more tourists to visit Malaysia.