SINGAPORE, 16 August 2023: Seabourn Pursuit, the second expedition ship bearing the Seabourn flag, embarked on its first voyage and welcomed its first guests on board on Saturday, 12 August 2023.
The ship started its maiden year with an eight-day voyage from Valletta, Malta, to Rome. Seabourn Pursuit is the second of two new expedition vessels built for Seabourn during the past two years.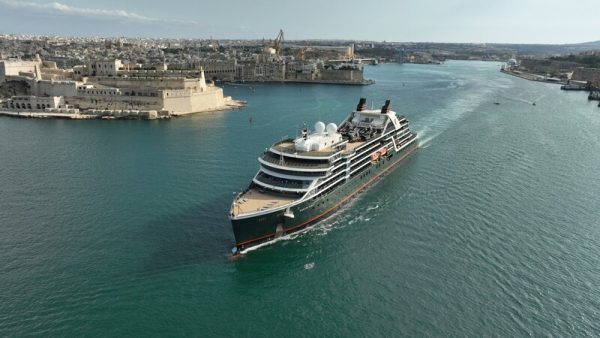 "For 10 years, we have offered expedition experiences, and now we have two purpose-built, ultra-luxury, state-of-the-art expedition ships: Seabourn Venture and Seabourn Pursuit," said Seabourn president. Natalya Leahy.
Seabourn Pursuit offers the same luxurious "yacht-like" small ship experience enhanced by world-class equipment. It allows the line to offer its most comprehensive range of expedition activities led by an expert 24-person expedition team of scientists, scholars and naturalists.
The ship is designed and built for remote, diverse environments to PC6 Polar Class standards and includes modern hardware and technology that extends the ship's global deployment and capabilities.
Seabourn Pursuit will sail five voyages in the Mediterranean and two across the Atlantic and the Caribbean between August and October.
On 10 October 2023, the ship will arrive in Barbados to begin its expedition journeys, taking guests to remote corners of the globe. Seabourn Pursuit will head south to explore coastal South America, the Amazon, and Antarctica into late March 2024.
Following its inaugural Antarctic season, the ship will head across the islands of the South Pacific and eventually to Australia, which will be the start of the line's first exploration of the Kimberley region in the Northern Territory and Western Australia between June and August 2024. In addition to the Kimberley, Seabourn Pursuit will visit Papua New Guinea, West Papua, and Indonesia and sail across the South Pacific between Chile and Melanesia between March and October 2024.