SINGAPORE, 9 August 2023: Pandaw has announced new dates for its popular combination river cruises in India for the season 2024/25.
Sales have accelerated for the 14-night Lower Ganges & Brahmaputra combo and the special 'All India' 19-night Upper Ganges & Brahmaputra combo for departure dates during the coming season. In response, Pandaw has added new forward dates to meet the increase in booking requests. Both combination cruises include a domestic flight in India and transfers.
The Upper Ganges and Brahmaputra River
New 19-night Pandaw Combo River Cruise
From USD10,445.00
No single supplement on selected dates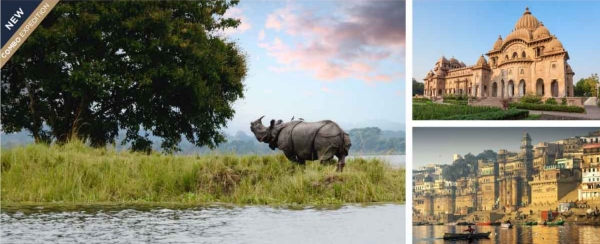 This grand tour of India sails for 19 days along the glorious Ganges and mighty Brahmaputra rivers. Including flights and transfers between Kolkata and Guwahati, Pandaw's newest combo cruise invites travellers to experience the best of India's waterways aboard Pandaw's timeless colonial vessels. Add on one of the pre and post-cruise packages to Dehli and the golden triangle to complete the 'All India' experience.
The Lower Ganges and Brahmaputra River
New 14-night Pandaw Combo River Cruise
From USD6,369.00
Save up to 10% and no single supplement on selected dates
Free internal flights & transfers between ships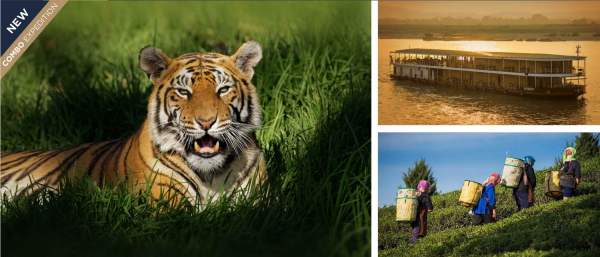 There can be no river in the world as sacred as the Ganges, and an expedition on the Lower Ganges or Hooghly is one of the prettiest river journeys imaginable. The river meanders through the lush countryside of West Bengal, with its culturally significant towns crammed with temples and palaces. Combine this with the mighty Brahmaputra River in Northern India, which originates high in the Himalayas before flowing through the scenic Assam Valley, where UNESCO-protected national parks and remote rural communities provide the traveller with the most authentic expedition.
For bookings, visit pandaw.com or contact [email protected].
(Source: Pandaw Cruises)