LANGKAWI, 22 August 2023: High airfares on routes to Langkawi Island and the need for more promotions focusing on the destination's new attractions and tour content topped the agenda at LADA's latest feedback session with the island's tourism industry held last week.
Langkawi Development Authority (LADA) hosts an ongoing series of Tourism Industry Players' Meeting Sessions to discuss current issues in Langkawi Island and gain valuable feedback from the island's tourism industry. The sessions are a platform for industry players to pitch their opinions or suggestions to strengthen the island's appeal to tourists worldwide, LADA reported at the close of the 16 August session.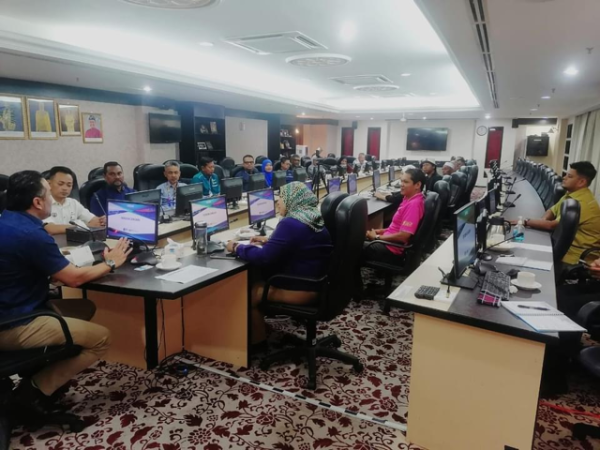 Langkawi District Office and tourism content suppliers attended the event. They included MAHA Tower, Koperasi Kilim, Underwater World Langkawi, Morac, Splash Out, Crocodile Adventure Land, Dream Forest, Kota Mahsuri, Langkawi Marine Park and Langkawi Adventure & Xtreme Park.
The session was also attended by representatives from MATTA Kedah/Perlis Chapter and subsidiaries of LADA, Panorama Langkawi and Langsura Geopark.
In an open discussion of the challenges and opportunities facing the island's tourism communities, rising airfares were named the most challenging, even though travel confidence and booking trends are rising.
Feedback also focused on ferry ticket booking slots for the next six months and the need for promotions to present new products recently introduced in Langkawi. Discussions also focused on an application for entertainment tax exemption in Langkawi Island.
LADA hosts an annual series of feedback sessions to identify problems facing tourism industry players in Langkawi Island and has scheduled a follow-up session for later in September.
Visit https://www.lada.gov.my/en/
(Source: LADA)