BANGKOK, 29 July 2023: Central Pattana and Centara Hotels & Resorts announced the highly anticipated relaunch of Centara Udon after completing a series of renovations to elevate the property even further with remodelled facilities and a new selection of dining options.
Centara Udon is a hotel under the development of Central Pattana plc, Thailand's number one real estate developer for sustainability and developer of Central shopping centres, residential projects, office buildings and hotels nationwide: the latter, together with Centara Hotels and Resorts, Thailand's leading hotel operator.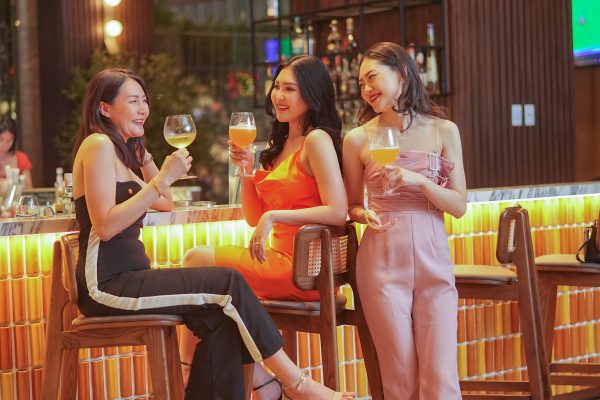 Situated in the city's heart, Centara Udon is just next to Central Plaza Udon Thani, the province's largest shopping and lifestyle centre, spanning five floors and comprising a Central Department Store, TOPS supermarket and Major Cineplex. This newly renovated hotel is also conveniently located a short 15-minute drive from Udon Thani International Airport and 67 km from the Laos border, where travellers can experience the exciting new bullet train journey from Vientiane to Kunming on the China-Laos Railway.
This contemporary upscale hotel brings Centara's signature warm hospitality and Thai family values to the region, catering to the needs of every guest, including families, solo explorers and MICE business travellers. Ranging in size from 32 to 128 square metres, the hotel offers 259 elegant rooms and suites with six distinct room types and flexible bed layouts to comfortably fit different group sizes, including the 64 square metre 1-bedroom suite ideal for families.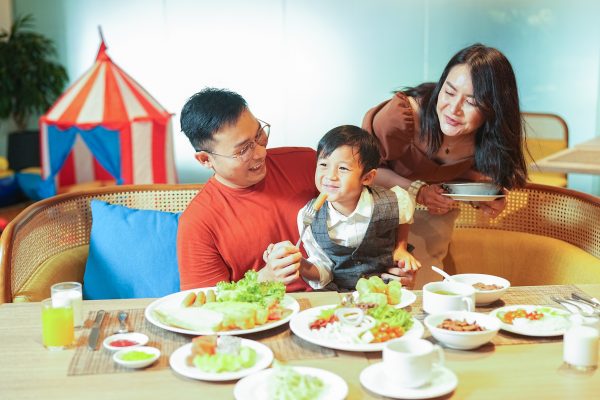 Renowned as a foodie heaven, Centara Udon has an ultra-modern selection of brand-new culinary experiences. Publico is the hotel's all-day dining venue offering a mouthwatering Thai, European and Chinese fusion cuisine menu. The venue is designed to bring together the whole family and to delight all generations and tastes. The cosy ambience of the Lobby Bar is the perfect destination for an early evening tipple with a diverse local and imported wine and beer selection as well as special and classic cocktails.
The outdoor swimming pool is the perfect spot to unwind after a day of exploring or meetings, where guests can enjoy light snacks and refreshments at the Pool Bar while soaking up Udon's tropical weather. Travellers also have access to Cenfit, a fully-equipped fitness facility with separate hot/cold onsen and rejuvenating treatments at the award-winning Spa Cenvaree.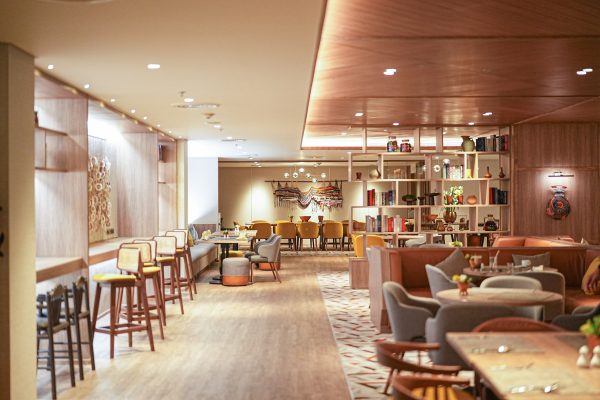 A prime location for MICE events, weddings, corporate functions and more, Centara Udon boasts three sophisticated event spaces, including a 700-sqm Grand Ballroom featuring high ceilings and room for up to 500 guests. Each tastefully appointed venue can be customised to suit guests' needs while offering modern technology and exceptional service from the hotel's designated events team.
"Our impressive round of renovations is now complete, and we are proud to announce the official relaunch of Centara Udon. With its convenient city-centre location, world-class MICE facilities, premium dining outlets and award-winning bar, this hotel plays an important role in the region. We look forward to continuing to share our Thai family values with visitors from near and far at The Place to Be in Udon Thani," said Centara Hotels & Resorts chief executive officer Thirayuth Chirathivat.
"Centara Udon is an integral part of the Central Udon mixed-use development, bringing together the vibrant synergy of Central Pattana's businesses. With locally-inspired hospitality and world-class service, we are eager to welcome guests to this stunning property, promising an unforgettable experience for all," noted Central Pattana PLC head of hotels and alternative investment Phoom Chirathivat. "

Exclusive benefits await The1 members at Central Udon and Centara Udon, making it the ultimate all-in-one leisure and lifestyle destination in Thailand's northeast, perfectly suited for multi-generational families and business travellers alike."
To celebrate its grand relaunch, Centara Udon is offering a special 15% discount on food and beverages (excluding alcohol) to indulge in exciting menus at Publico and Lobby Bar from now to 30 September 2023.
For more information on the relaunch of the new Centara Udon or to book an upcoming stay, please visit https://www.centarahotelsresorts.com/centara/cud
To learn more about Centara Hotels & Resorts, visit www.centarahotelsresorts.com