PATTAYA, 7 June 2023: Royal Cliff Hotels Group and AssetWise have forged a partnership to enhance Thailand's role as a leading sports destination, especially for tennis.
Their first joint project focused on the successful hosting of the ITF Masters Tennis Championship held last November, which attracted around 200 players from across the globe, with the oldest player over 80 years old.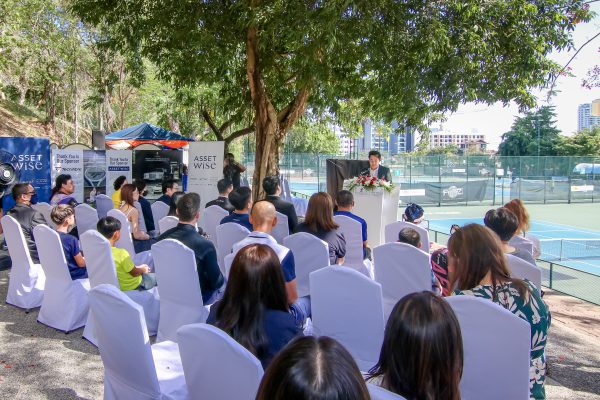 Now the two companies are expanding their partnership to organise multiple sports activities, including two signature international tennis events. The first project, the Junior Tennis Tournament, got underway from 3 to 4 June, while the second will be the repeat edition of the ITF Masters (18 to 24 November 2023). Both events are hosted by the resort's Fitz Club, a luxury fitness centre. The International Tennis Federation has granted Royal Cliff the highest grade in Asia.
The two-sport projects are supported by relevant government agencies that appreciate the goals and contribution tennis events make to the country.
During a recent press conference, Royal Cliff's CEO Vitanart Vathanakul welcomed guests, including AssetWise PLC deputy CEO Paneeta Malaivongs and Tecnifibre marketing director Wee Lim – the two anchor sponsors for the two tennis events.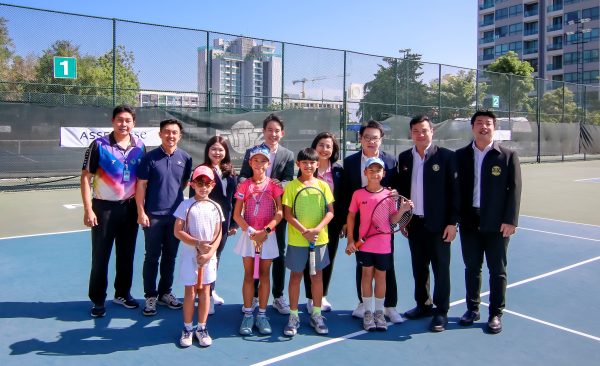 Other guests included Pattaya City Council member Damrongkiat Phinitkarn, Tourism Authority of Thailand Pattaya Office director Anoma Vongyai and Eastern Meetings Incentives, Conventions and Exhibitions (MICE) marketing representative Rattanachai Sutthidechanai.
The AssetWise Junior Thailand Championship featured singles and doubles for players of all levels. Players earned points toward a national ranking. Over 200 young athletes participated in the tournament. Besides the competitive matches, the event included a tennis clinic by the coaches of Fitz Club.
ITF MT-700 Masters Championship attracts over 200 players worldwide who compete in singles, doubles and mixed doubles. The event is open to players 35 to 75 years old. ITF MT-700 Masters Championship is considered a crucial tournament on the ITF World Tennis Masters Tour calendar and offers an opportunity to earn points toward a global ranking. Now that all travel restrictions have been lifted, over 250 players should join the tournament in November.
"We are thrilled to host the two tournaments and provide a competitive platform for young and adult tennis players to display their skills," said Royal Cliff Hotels Group CEO Vitanart. "Our goal is to make Pattaya a leading family and sports destination and to welcome players worldwide while at the same time promoting physical and mental health, building new friendships and creating a positive difference in this world-famous resort city. I want to thank our two wonderful sponsors, AssetWise and Tecnifibre. Without their support, we would not have been able to organise this amazing event."
"At Assetwise, we are thrilled to announce our renewed partnership with Royal Cliff to support projects that perfectly align with our brand values and promote the essence of an active lifestyle, passion, and happiness. Together, we aim to elevate Thailand's reputation as a premier sports destination and create remarkable experiences for sports enthusiasts worldwide", said AssetWise deputy CEO Paneeta Malaivongs.
ATP players, including Mikhail Youzhny, Denis Istomin and Nikolay Davydenko, have visited the Fitz Club – Racquets, Health & Fitness and used its facilities for tennis camps. Tennis courts are of the same standard as the Australian Open, so top players get used to the conditions and prepare for the upcoming grand slam tournament.
Renowned as the leading luxury sports centre in Thailand's Eastern Seaboard region, Fitz Club is fully equipped with state-of-the-art facilities, including excellent cardio machines, seven-floodlit tennis courts, two air-conditioned squash courts, table tennis, a swimming pool, and sauna & steam rooms.
For more information, contact the Fitz Club team at email: [email protected].