BANGKOK, 29 May 2023: Thapanee Kiatphaibool confirmed on Facebook last week her latest success in a long and rewarding career at the Tourism Authority of Thailand; her appointment as the next TAT governor.
She will take over from Yuthasak Supasorn, who completes his second four-year term at the end of August.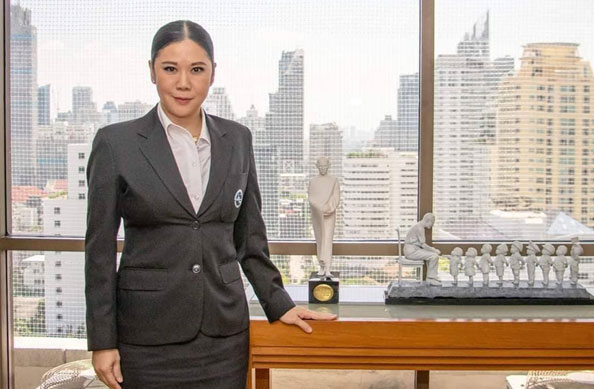 Congratulations poured in on Thapanee's Facebook fan page, a testament to her popularity and successful endeavours during a 24-year career at TAT that started in 1999 when she was hired as a junior international relations officer assigned to the governor's office.
Before she steps into the governor's office on 1 September, all that remains is a round of negotiations to conclude employment terms and salary. She competed with three other candidates, two from the ranks of the deputy governors and one outsider. She becomes the third woman to take the top post, the other two being Juthamas Siriwan (2002 to 2006) and Phornsiri Manoharn (2007 to 2009).
In its report, the National News Bureau of Thailand noted that during the Covid-19 pandemic, Thapanee initiated the Amazing Thailand Safety and Health Administration (SHA) certification programme. It enabled hotels and services to meet specific health and safety standards, and it became a mandatory requirement for hotels seeking to register as quarantine facilities during periods of strict Covid-19 control measures.
One of her first duties in September will be to announce her successor for the deputy governor domestic market post, which will become vacant on 1 September when Thapanee takes over as governor. Another priority will be to ensure Thailand hits its 2023 revenue target; 80% of tourism receipts achieved pre-Covid pandemic era.