SINGAPORE, 30 May 2023: Qantas farewelled a Boeing 717 on Monday as the airline showed off two new arrivals on the Sydney Airport tarmac – a Boeing 787 Dreamliner and a Jetstar A321neo LR.
The next-generation aircraft have lower emissions, longer range, less noise and better economics.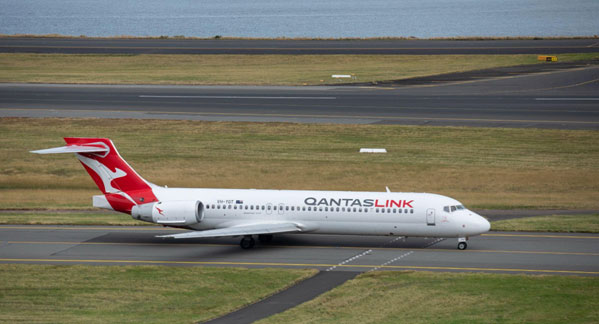 The departing 717 (registration VH-NXI) holds a special place in the Qantas Group's modern history, having operated Jetstar's first flight between Melbourne and Launceston on the day the airline started flying in May 2004.
The aircraft has also flown on regional and domestic routes for QantasLink for the past 15 years. It has completed over 29,000 flights and safely carried over 1.6 million customers for Qantas and Jetstar over two decades.
QantasLink's 20 Boeing 717s will be gradually replaced by 29 fuel-efficient Airbus A220 aircraft as part of the "Project Winton" fleet renewal programme. The first A220 aircraft will arrive later this year, and the first 20 A321XLRs will arrive in late 2024.
Fleet Renewal
The next-generation aircraft are part of a significant investment in the fleet renewal that will see the group take delivery of a new aircraft every three weeks on average for the next few years. The incoming aircraft will help Qantas and Jetstar restore capacity and expand their network while lowering emissions and improving efficiency.
Qantas' latest Boeing 787 Dreamliner, Billabong, started flying on the airline's international network this month, with another two Dreamliners to be delivered over the next three weeks. These additional aircraft enabled the resumption of Sydney-San Francisco flights and will support the launch of the Sydney to New York via Auckland route next month. This will bring Qantas' 787-9 fleet to 14.
Jetstar also welcomed its seventh Airbus A321neo LR aircraft, 50% quieter than the older A321s they replace and burn up to 20% less fuel. They are operating domestic services and flying between Australia and Bali. The airline will receive another 11 A321neo LR aircraft by the end of 2024.
The Qantas Group has returned to around 100% of pre-Covid domestic flying levels through a combination of new arrivals and standby aircraft returning to service. It expects to restore 100% of international flying by March 2024.
Qantas Group CEO Alan Joyce joined pilots and crew at Sydney Airport to farewell the 717 and welcome the new aircraft into the fleet.
"It's the end of an era for these Boeing 717s, which have played a crucial role in connecting Australians across our domestic and regional network for more than two decades," Joyce said.
"It's fitting that the very first 717 to be registered in this country is making way for another brand-new fleet type, the A220, which can operate double the range of the 717s, opening up new domestic and short-haul international routes.
"Qantas is in the early stages of the biggest fleet renewal program in its history, with up to 299 narrowbody aircraft spread over 10-plus years and the A350s that will operate our Project Sunrise flights. It's an inspiring time for our employees and customers as these new aircraft create more opportunities and unlock new destinations. We've already taken delivery of four new aircraft this year, and we're on track to receive another eight before the end of the year."