SINGAPORE, 10 May 2023: Pandaw survived a rough voyage through Covid-19 to report "good earnings" despite having to mothball six ships in Myanmar and cope with a spike in international airfares, the riverboat cruise line's founder Paul Strachan reported in his annual report released Monday.
Strachan commented on the season from October 2022 to March 2023: "It was a surprise to see that we had finished the season with good earnings. We had not anticipated any earnings at all in our year of recovery after Covid."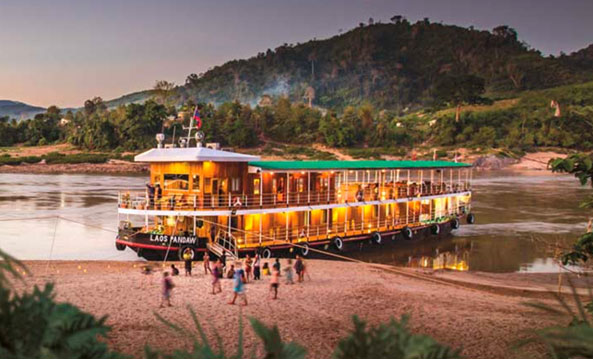 Pandaw operated eight ships: two in India, three in Laos and Thailand, two between Vietnam and Cambodia, and one on the Red River in North Vietnam from October to March. That followed two and a half years of lay-up due to Covid when all eight ships had to be refitted and refurbished.
"If Covid were not punishment enough, following the 2021 military coup, we suspended operations in Myanmar," Strachan explained. "Myanmar had been an important destination for Pandaw and provided about a quarter of annual revenue. The six ships remaining in Myanmar have been mothballed in the hope that the country will one day be safe for travel."
But he identified "airline behaviour" as the most formidable bar to recovery. He claims airlines were slow to reopen routes, and travel confidence was low due to uncertain schedules.
"They were charging double or even treble what they had pre-Covid. As a result of this, many European tour operators were reluctant to promote Asian destinations. Visitor numbers to the region through the season were very low, as was seen in city hotels, resorts and river ships."
India's decision to no longer offer an eVisa to UK nationals, a key leisure travel market, was described as a massive blow to the tourism sector along with Covid restrictions.
Despite negative regional factors, high restart costs and the loss of Myanmar, the Pandaw founder noted that nearly 50% of bookings came from the Pandaw Members Club. Members must have previously sailed with the company, and a top Legacy tier caters to members who have sailed five times. Club member bookings are direct without commission.
Pandaw estimates it will achieve 60% of pre-Covid revenue during the next season and the year after, matching the pre-Covid annual average.
"That is without Myanmar. Already for 2023/24, we are close to target, so we feel very positive about our recovery."
Routes in Laos and Red River occupancy and yields were higher this season than pre-Covid, reflecting a preference for smaller ships on remote river routings.
On the Classic Mekong route between Ho Chi Minh City in Vietnam and Siem Reap in Cambodia, a larger ship offered scheduled cruises with an average of 50% occupancy. Next season the company will deploy two larger ships for the Classic Mekong cruises.
"India proved far more challenging for Pandaw's cruises with lower occupancy caused by the visa issue that resulted in a small loss. We also experienced incessant management dramas," Strachan noted.
Pandaw has now appointed a senior person to head up the India operations, with an office in Kolkata and has invested in hiring competent ship managers with a team from Myanmar conducting training sessions for the crews.
Pandaw has also opened a new office in Ho Chi Minh City, Vietnam and hired local staff for customer services and finance.
After reviewing the corporate structure, the company trades as a UK-incorporated company, while regional companies have been established in Laos, Cambodia and Vietnam to streamline operations.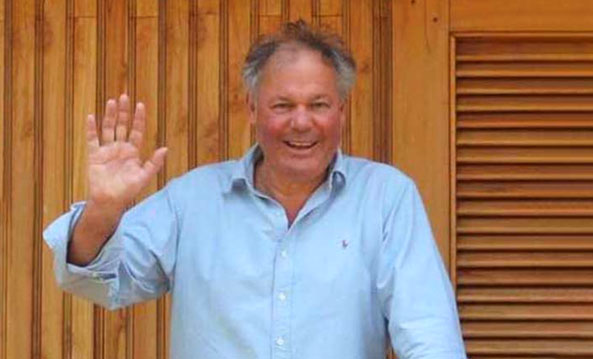 (Source: Pandaw)