GEORGETOWN Penang, 17 May 2023: The Province Wellesley Gold & Silver Ornament Merchants Association has confirmed the PWGS Trade Fair 2023 will take place from 9 to 11 June 2023 at the Setia SPICE Convention Centre.
The event will showcase Penang's gold and jewellery industry, as well as its distinctive culture, traditions, and craftsmanship. Around 100 exhibitors have booked booth space, with the organisers estimating 10,000 visitors.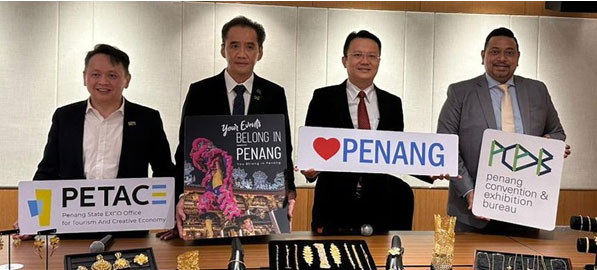 In addition to boosting the local economy, the PWGS Trade Fair 2023 will help to promote the state as a hub for creative industries. It will also provide a platform for international promotions and publicity supporting local designers.
"Penang's unique cultural identity and beauty can be seen in every piece of jewellery created by our talented designers. The designs reflect our diverse heritage, influenced by Malay, Chinese, Indian, and European cultures," said Penang State Exco for Tourism and Creative Economy, Yeoh Soon Hin. "At PWGS 2023, we are not only promoting the jewellery industry but also showcasing the rich cultural heritage of Penang to the world."
Penang Convention & Exhibition Bureau chief executive officer, Ashwin Gunasekeran, noted that by bringing in renowned exhibitions and trade fairs, "we showcase Penang's capabilities and bolster our local economy. These events attract a diverse range of exhibitors, buyers, and visitors."