BANGKOK, 26 May 2023: Bangkok Airways has filed a permit to fly to Mae Hong Son from Lampang, a city just 100 km south of Chiang Mai in North Thailand, according to Mae Hong Son's Chamber of Commerce Facebook post.
Last April, Nok Air ended its direct Bangkok – Mae Hong Son flight claiming heavy losses on the route.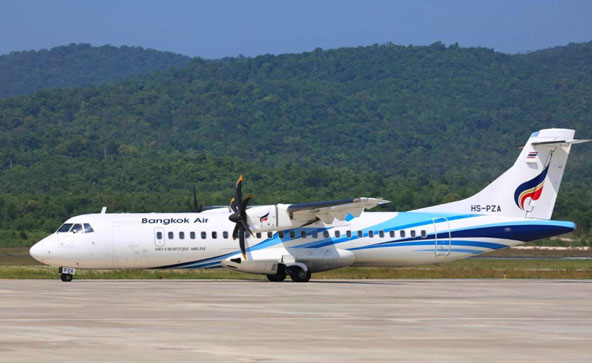 Bangkok Airways will extend its Bangkok-Lampang service to Mae Hong Son on Monday, Wednesday and Friday starting 2 August. So far, the airline has not confirmed its plan for Mae Hong Son, and the chatbot told travellers checking the airline's booking site to "wait for an "announcement on the airline's Facebook fan page."
But the Mae Hong Son Chamber of Commerce social media account offered more detail identifying the flight number PG205 flying the route Suvarnabhumi – Lampang – Mae Hong Son and PG206 on the return leg, saying the flights would stop in Lampang for about 40 minutes in both directions.
Bangkok Airways operates the 162-seat Airbus A320 on the route Bangkok-Chiang Mai. In contrast, the airline operates the smaller 70-seat ATR72-600 on the Bangkok-Lampang route, making it a better choice to fly on to Mae Hong Son, which is not a popular tourist destination.