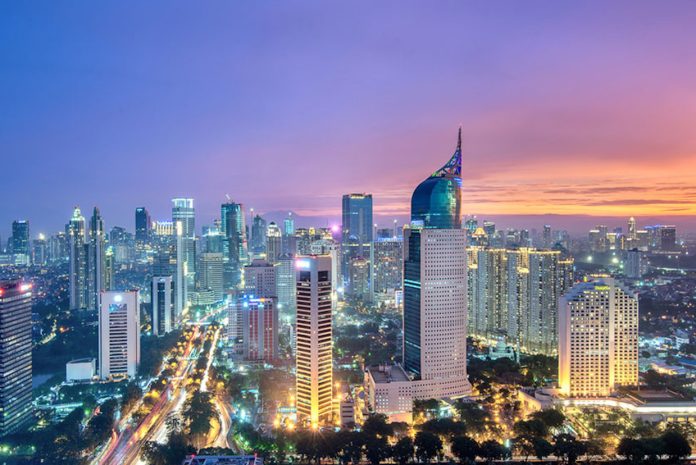 JAKARTA, 21 April 2023: Qantas launches another international route out of Melbourne, offering direct flights to Jakarta, Indonesia.
The year-round flights will operate three days per week with an Airbus A330 aircraft and add to Qantas' existing flights to Jakarta from Sydney. The flights offer customers almost 300,000 seats between Australia and Jakarta annually and the choice of ten flights per week, more than any other airline.
The new service is the fourth international route to be added to the Qantas map out of Melbourne since borders reopened and follow the launch of flights to Delhi and Dallas Fort Worth. Qantas also resumed flights from Melbourne to Tokyo last month, operating for the first time to Haneda Airport, saving passengers nearly two hours of travel to and from downtown Tokyo compared with Narita Airport, which the flight operated to before the pandemic.
The route is also expected to be popular with travellers connecting to and from other major Indonesian cities such as Surabaya and Medan.
Qantas Domestic and International CEO Andrew David said the new route would support growing business and government links between Australia and Indonesia.
"We continue to see strong demand for travel to and from Melbourne, so we're pleased to be expanding our international network with another new route out of Victoria," said David.
"Jakarta is becoming an increasingly important destination for our corporate travellers. These direct flights offer more choices and make it even easier for them to do business with one of Australia's closest neighbours.
"The route is also a great opportunity for more Indonesians to explore the best of Victoria or visit family and friends, with the flights launching in time for the Lebaran holiday period.
The Qantas Group operates up to 106 return flights per week from Australia to Indonesia, including Qantas and Jetstar flights from Melbourne to Bali.
(Source: Qantas)