MANILA, 12 April 2023: Cebu Pacific confirms this week it will expand its north Luzon network by launching flights between Manila and Laoag, allowing more travellers to explore the landscapes and rich cultural heritage of Ilocandia.
Starting 22 May, CEB will fly daily between Manila and Laoag, making it the 35th domestic destination in the airline's domestic network.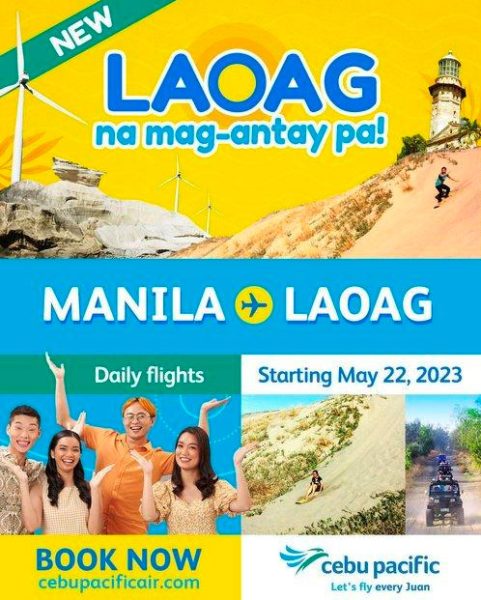 "Laoag plays a crucial role in preserving the country's rich history and culture, and we are excited to finally be able to bring more Juans to this beautiful city. We hope launching the Laoag route will encourage more people to travel and experience the Ilocos region," said Xander Lao, Cebu Pacific President and Chief Commercial Officer.
Laoag, just a one-hour flight from Manila, is the capital of Ilocos Norte and serves as a jump-off point to many of the province's most popular tourist destinations.
The top attractions include a sandboarding adventure on the La Paz Sand Dunes, the centuries-old Spanish colonial buildings, and taking a photo of the sinking bell tower of the St. William's Cathedral.
From Laoag, travellers can also reach other attractions in the Ilocos Region, such as the Paoay Church and the white sand beaches of Pagudpud.
CEB flies to 34 domestic and 25 international destinations across Asia, Australia and the Middle East.