SINGAPORE, 15 March 2023: As the travel industry regains its footing, Emirates ramps up a recruiting mission to hire experienced commercial pilots in Singapore.
The airline will hold a pilot recruitment roadshow in Singapore for the first time in eight years to provide a glimpse into the opportunities and benefits of joining Emirates and living in the vibrant city of Dubai.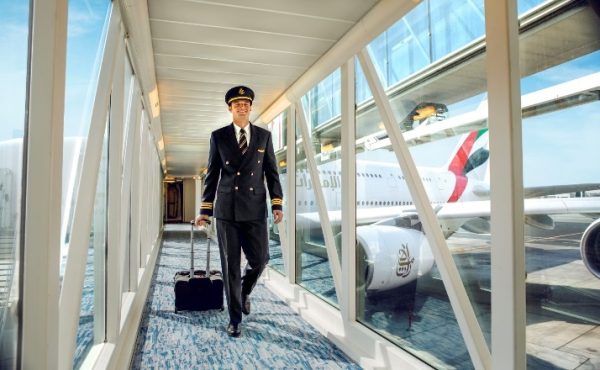 Pilot Information Sessions will be held at The Westin Singapore on Sunday, 2 April, at 1000 and 1300, and Monday, 3 April, at 1000. Experienced pilots keen to join Emirates as first officers, A380 direct entry captains, or via the accelerated command programme are welcomed.
Prior registration is not required, and pilots are only required to attend one of the sessions. At the session, prospective Emirates pilots can learn more about the airline's recruitment process, available opportunities, training programmes, expected career trajectory, and benefits and speak to pilots currently flying with Emirates.
More information can be found at https://www.emiratesgroupcareers.com/pilots/
Emirates' country manager for Singapore & Brunei, Rashid Al Ardha said: "Emirates pilots fly one of the world's youngest and most modern all-wide-body fleets to diverse destinations across an extensive network of 140 cities on six continents. They undergo a robust, evidence- and competency-based in-house training programme at Emirates' cutting-edge training facility. Pilots will be based in Dubai, one of the world's safest, most vibrant, and tech-savvy cities and a lifestyle destination with global annual sporting events, spectacular attractions, and adventure sports for kids and families. We look forward to having more talented pilots from Singapore come onboard our airline as we expand our operations in response to strong customer demand."
Flying with Emirates
With a network spanning over 140 destinations, Emirates pilots will have the opportunity to fly to diverse destinations. The airline's constant investment in renewing its fleet also means its pilots will fly the world's youngest and most modern fleet of all wide-body aircraft; the Airbus A380s and Boeing 777s.
Emirates offers a range of company benefits for pilots and their families, including a competitive tax-free salary, 42 days of annual leave, a generous allowance for accommodation and education, full medical benefits, and discounted travel benefits for the wider family and friends.
The selection process is held in two stages. The first assessment stage will be conducted remotely, while the second stage will be held in Dubai over two days. Emirates will provide a pair of return economy class tickets (upgradeable to Business Class, subject to availability) for applicants and their legal spouses when they travel to Dubai for the second assessment stage.
More information about the requirements, role and benefits for each pilot category can be found here: https://www.emiratesgroupcareers.com/pilots/.
(Your Stories: Emirates)