CHENNAI, India, 1 February 2023: Tourism Malaysia kicks off its first roadshow in India this year in collaboration with the Malaysian Association of Tour & Travel Agents (MATTA).
The roadshow covers visits to five cities from 30 January to 7 February 2023, starting in Chennai, followed by Bengaluru, Hyderabad, Mumbai and Ahmedabad.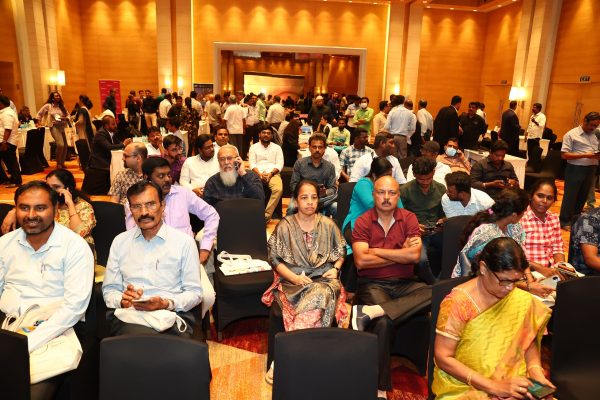 Tourism Malaysia senior deputy director of international promotion (Asia & Africa) Mohd Amirul Rizal Abdul Rahim leads the mission together with the Malaysian Association of Tour & Travel Agents (MATTA) supported by 30 organisations. They comprise a state tourism body, an airline, six hotel/resort operators, 20 travel agents and two product owners.
The Malaysian sellers and Indian buyers participate in business matching sessions and a networking dinner in each city. There are also seminars scheduled focusing on leisure and niche tourism markets, such as meeting and incentives groups (MICE), weddings, golfing, and family travel.
India is one of the top market sources for Malaysia and has contributed 735,309 (+22.5%) arrivals and MYR 3.6 billion (+33.4%) tourism expenditure in 2019. Apart from its objective to ensure Malaysia remains to stand out on top of the minds among Indians, the roadshow aims to provide a platform for the industry community to steer the tourism sector to greater heights.
"The pandemic has been tremendously challenging for us, but ever since the reopening of our international border in April 2022, I am glad to let you know that we have welcomed more than 7 million international tourist arrivals in 2022. Hence, we are optimistic about achieving higher numbers in 2023, where we target to welcome 15.6 million international tourist arrivals with MYR 47.6 billion in tourism receipts.", said Tourism Malaysia director-general Dato' Zainuddin Abdul Wahab. "Tourism Malaysia is ramping up its marketing efforts globally, including raising Malaysia's profile in the Indian market. We do hope this market will continue to play an important role in getting this number".
"MATTA has successfully organised sales missions to India since 2016 to collaborate with our counterparts and promote Malaysia following our recent tourist developments; we believed that this determination, accompanied by an effective promotional message, will improve the cross-promotional connection and create a stronger awareness of the India travel markets," said MATTA President, Datuk Tan Kok Liang.
"MATTA embarks on this continuous effort as an ideal venue for showcasing and promoting Malaysia's new destinations and our multi-racial cultures. This will boost tourist arrivals from India while creating more business opportunities for travel agent members."
India remains an important market for Malaysia. Regarding connectivity, there are currently 169 flights per week from India to Malaysia via Malaysia Airlines, Batik Air (formerly known as Malindo Air), AirAsia, and IndiGo.
Malaysia has recently launched a new eVISA Multiple Entry Visa (MEV) for Indian visitors. It specifically targets Fly & Cruise, wedding, medical and business travel. The visa comes with a six-month validity, a 30-day length of stay, and costs just INR1,000.00.
The visa is available online at https://malaysiavisa.imi.gov.my/evisa/evisa.jsp.