KUCHING, 31 January 2023: Singapore's Ageless Bicyclist, a non-profit social enterprise that organises Sports For Good Cause Tours, recently pedalled Kuching's streets, leading an inclusive cycling and art tour as part of its Sports for Good Causes initiative.
Founder of Ageless Bicyclists, Malcolm Chen, now in his late 70s, organises specialised cycle tours across Malaysia from his home in Singapore, focusing on Johor Bahru, Langkawi and most recently, Sarawak.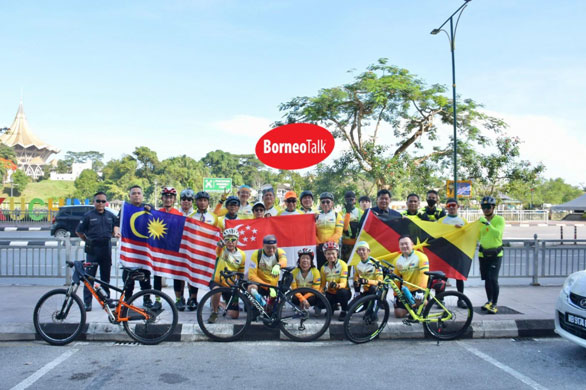 Each tour generates financial contributions towards a charity organisation and enhances a healthy lifestyle for individuals with different abilities and challenges.
Chen's latest venture involved an Eco Cycling Adventure with a team of 20 cycling enthusiasts who donated to the Kuching Autistic Association Resource and Education Centre (KAA). The cycling holiday experience supported KAA's education and training programmes for children and young persons with autism through intervention programmes that support parents and caregivers of autistic individuals with coping and training skills. The Ageless Bicyclist recruited people from all walks of life, comprising four deaf cyclists, several parents of autistic children and enthusiastic cyclists all from Singapore, including an 85-year-old who pedalled through the four-day, three-night tour focusing on Kuching and its surrounding districts and riverside destinations as well as visits to Bau's Wind Cave and Mount Singgai.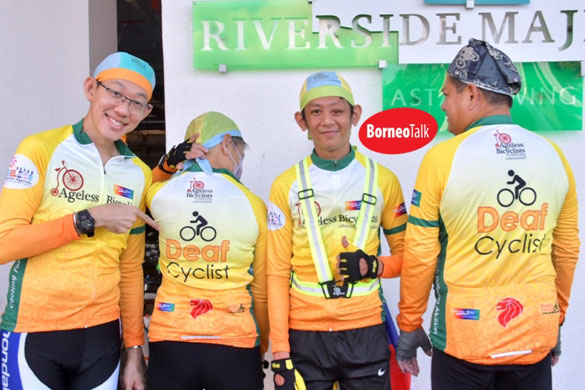 Sarawak Tourism Board noted that Sports for Good Tours brings inclusive cycling to Sarawak for the first time.
"Sports for Good Tours evolves from just cycling tours to integrating sports, tourism and charity," said Chen, who resides in Singapore. What we are doing right now is packaging a programme that will support a charitable organisation. For Ageless Bicyclist, we put our priority first on supporting the Autism communities."
Chen promises to create more programmes in Sarawak's main gateways – Kuching, Sibu and Miri.
Sarawak Society for the Deaf general manager Ernest Ting told Borneo Talk that cycling was a "source of happiness", especially when cycling in groups… "Cycling is an inclusive sport where being deaf does not matter."
Ageless Bicyclists is a non-profit social enterprise established in 2015 and is a member of raiSE, ARAIBA (ASEAN Responsible and Inclusive Business Alliance), an associate member of Asean Autism Network and recognised as Honouree Brands For Good. It is Singapore's first non-profit social enterprise with an experiential inclusive recreation cycling programme for Autism Spectrum Disorder (ASD).
For more information, visit https://agelessbicyclists.org/.
For more information on Sarawak, visit www.sarawaktourism.com.
Source: Additional reporting Borneo Talk.
(Your Stories: Sarawak Tourism Board).