SINGAPORE, 27 February 2023: Ahead of Jetstar Asia's relocation to Terminal 4 on 22 March 2023, the airline operated two orientation flights from T4 last week.
The orientation flights saw 300 passengers experience the end-to-end operations process, including check-in, baggage drop and immigration clearance.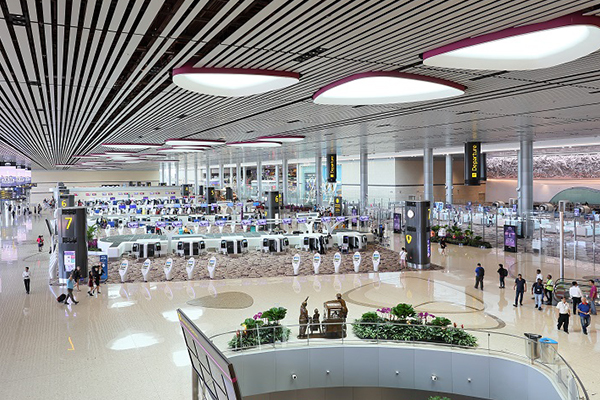 Customers were notified by email and SMS that they were among the first Jetstar passengers to fly in and out of Changi Airport's T4 before the official move.
Jetstar Asia Head of Flight Operations, Geof Lui commented: "These operational trials are critical for Jetstar Asia, Changi Airport Group and our partners to ensure the kiosks, baggage- and cargo-handling systems are ready for use.
"In the coming weeks, a second orientation flight will be conducted to ensure our crew and teams are trained to manage the terminal move from day one."
Jetstar Asia will initially operate more than 200 weekly services in and out of T4, to and from key destinations in Southeast Asia, including Bali (Denpasar), Bangkok, Jakarta, Kuala Lumpur, and Phnom Penh.
It will also operate from T4 and continue to fly between Singapore and Melbourne up to six times a week, with the popular route being operated by the Boeing 787 Dreamliner, carrying more than 200,000 passengers each year between the two cities.
The airline operates services to 11 destinations in Southeast Asia and Australia.