HANGZHOU, China, 1 February 2023: China's outbound and inbound travel markets showed fast and resilient rebounds during the recent Lunar New Year holiday season that rolled in the Year of the Rabbit.
Between January 21 and 26, the year-on-year growth of outbound transaction volumes by Alipay users has surged by 150%, with Hong Kong and Macau being the most popular destinations for mainland consumers, based on the number of transactions during this Chinese New Year period.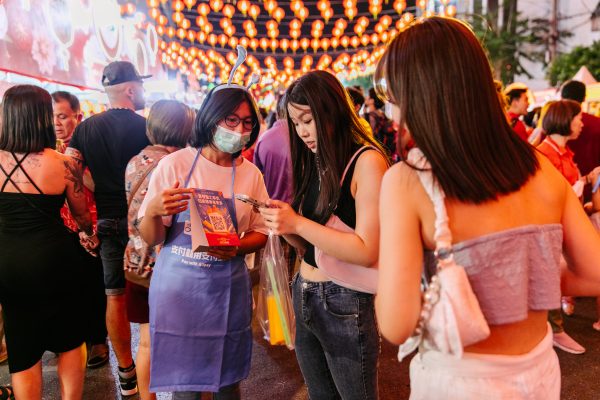 Specifically, transactions through Alipay from Chinese mainland tourists to Macau increased by 100%, while that from Chinese mainland tourists to Hong Kong increased by nearly 70%. Alipay currently serves over 1 billion users and has transformed from a trusted payment tool to a digital open platform.
Besides Hong Kong and Macau, Southeast Asian countries reclaimed their importance as one of the most popular destinations for outbound Chinese mainland travellers. The top five Southeast Asian markets with the highest transaction volume by Alipay users during the first six days of the holiday were Thailand, Malaysia, Singapore, the Philippines and Cambodia.
Japan is one of the top five destinations for Alipay users during the period, along with Hong Kong, Macau, Thailand, and Malaysia. Most Alipay cross-border payments took place with merchants such as street vendors and convenience stores, and the highest average spending was seen at duty-free shops across various markets.
On 8 January, China announced its first steps to reduce travel restrictions between the mainland and Hong Kong, lifting quarantine requirements that were in place for almost three years. The Chinese New Year public holiday witnessed a surge in cross-border travel between the mainland and overseas markets as mainland consumers resumed overseas travel and travellers from Hong Kong and Macau piled back to the mainland, mostly for family reunions or leisure activities.
AlipayHK, the most popular e-wallet in Hong Kong, with 3.3 million active users, saw transactions in the mainland and Macau jump 18 times from 21 to 24 January compared to last year.
The number of AlipayHK users that completed a transaction in the mainland and Macau also soared 15 times year-on-year in the same period.
Both Alipay and AlipayHK are e-wallet partners of Alipay+, an Ant Group-owned provider of global cross-border digital payment and marketing solutions, which connects merchants with multiple e-wallets and payment methods.
Currently, Alipay+ has over 15 mobile payment partners globally. Consumers can conveniently use their preferred local payment methods while seamlessly transacting in different markets and enjoy marketing offers by merchants through Alipay+.
(Source: Bernama)