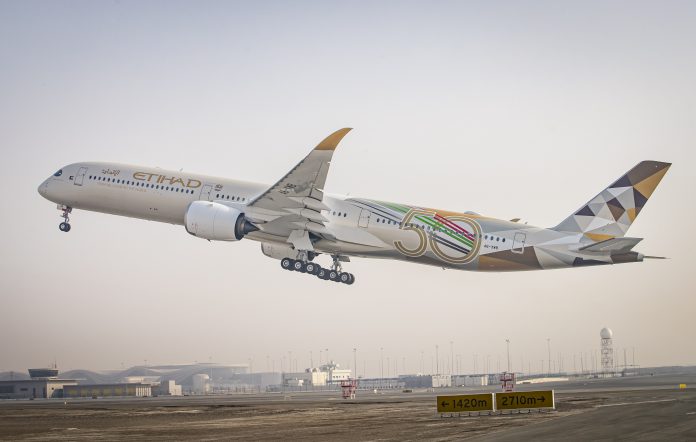 SINGAPORE, 12 January 2023: Etihad Airways starts the year with its annual 'Global Sale' offering low fares to travellers looking to explore new destinations and visit friends and family.
Travellers can take advantage of special sale fares to select Etihad destinations, with the 'Global Sale' running until 17 January 2023, for travel until 31 October 2023. They can fly to some of the world's top destinations, including Abu Dhabi, Paris, Rome, New York City and more, with fares starting as low as SGD641 in economy and SGD2,631 in business. Economy fares to Zurich start at SGD1,044, and to London, fares start at SGD1,271.
Abu Dhabi is well known as a world-class tourist destination, a city with rich culture and heritage that allows travellers to experience a variety of museums, mosques, islands, stunning clear beaches, entertainment, theme parks, adventures in the desert and shopping experiences in the city.
Travellers wishing to travel to Abu Dhabi in Etihad's business class can take advantage of the sale with a starting fare of SGD2,631 or travel in economy from SGD641.
Passengers can also benefit from Etihad's stopover programme, with free hotel stays at select three and four-star hotels or discounts of up to 40% off Abu Dhabi's premium four and five-star hotels.
Meanwhile, the airline will introduce twice-daily flights between Abu Dhabi and Bangkok starting 31 March 2023.