PUTRAJAYA, 24 November 2022: Eighty-eight media practitioners, including 11 international entries from Indonesia, Thailand and Brunei, participated in the organisation of the Tourism Malaysia Media Explore Race (TOMER) 2022, held in conjunction with Tourism Malaysia's Golden Jubilee celebrations, starting today.
Lasting three days and two nights, TOMER 2022 was organised in collaboration with Perodua as the main sponsor in addition to Montanic Adventure Store, BoraOmbak Marina Putrajaya, Selangor Fruit Valley, STEG Hotel Kuala Lumpur, Bagas Zakariah, Wonda Coffee and Pepsi.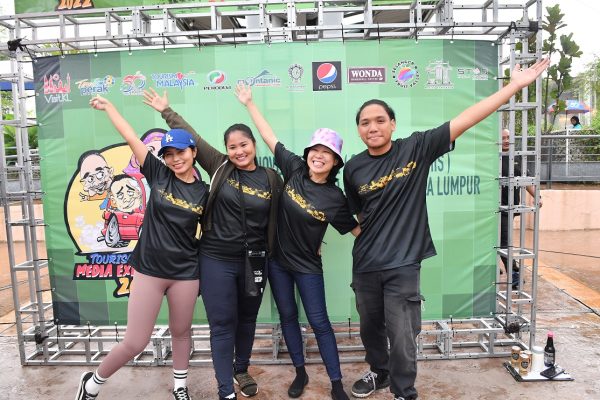 The challenged required participants will go on a mission of travel and treasure exploration, covering a distance of more than 300 km as a group by riding a Perodua-sponsored car.
Along the way, the participants stopped at several checkpoints, including Selangor Fruit Valley, the remains of the Tanjung Tualang Tin Dredge No. 5 (TT5), Kellie's Castle in Batu Gajah and Bagas Zakariah in Gopeng with activities such as witnessing a demonstration of ice blended 'cempedak' preparation by Dato' Chef Ismail Ahmad, Tourism, Art and Culture Ambassador for the gastronomic market.
In addition, participants experienced an overnight camping experience at Riverside Camp Gopeng, enjoying a barbecue dinner while watching the performance of fire boys and local bands and followed by the highlight event; whitewater rafting in Sungai Kampar.
The travelling mission ended at the Kuala Lumpur Tourism Information Center (MaTiC), with a prize-giving ceremony to the winners held at Magica Hall, Quill City Mall.
TOMER 2022 aimed to establish close relations with local and international media and promote tourism products around Putrajaya, Selangor, Perak and Kuala Lumpur.