SINGAPORE, 25 October 2022: The 15th edition of ITB Asia closed on a high note last Friday, with the show owner Messe Berlin claiming 27,000 business appointments and meetings unfolded over three days.
It sounds impressive but anecdotal evidence via delegate videos and social media comments suggested footfall was off the pace compared to the last "all in-person" show held in 2019.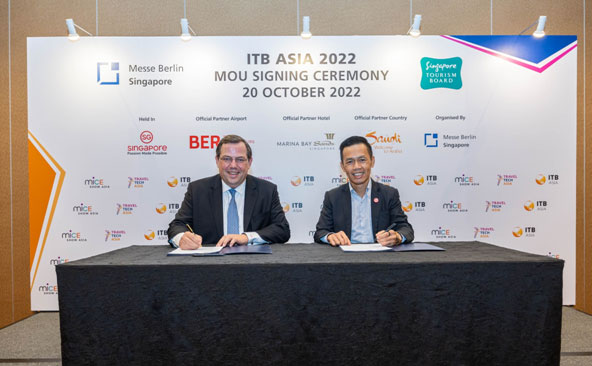 But participants gave the show a big thumbs up. They were back renewing contacts and negotiating business face-to-face after a two-year pause.
"The positive feedback from all attendees showed us how important personal exchange is after two years of holding a purely digital event. As a leading trade fair for Asia's travel industry, ITB Asia once again provided an opportunity and platform for the industry to rebuild and reconnect", said Messe Berlin CEO Martin Ecknig, who pointed to the "stellar line up of industry giants headlined ITB Asia Conference sessions under the theme "Go Big & Go Forward: Travel Industry on the Road to Recovery and Growth."
The closing press statement was light on show performance details other than to acknowledge the three-day event had generated 27,000 business appointments and 3,950 minutes of conference talk curated by 150 speakers in 100 sessions.
In 2019, the show delivered an identical volume of business appointments as in 2022. ITB Asia 2019 recorded 1,300 exhibitors and 1,250 travel buyers who conducted their business on two floors of the Sands Expo and Convention Centre. ITB Asia 2019 claimed around 13,000 participants from 132 countries walked the aisles.
However, in contrast, even the most rudimentary figures for the 2022 event were absent from last week's closing report other than the 27,000 business sessions logged in the B2B show's pre-scheduled appointments system. Information on past shows indicated that 65% of the buyers seeking appointments came from Asia.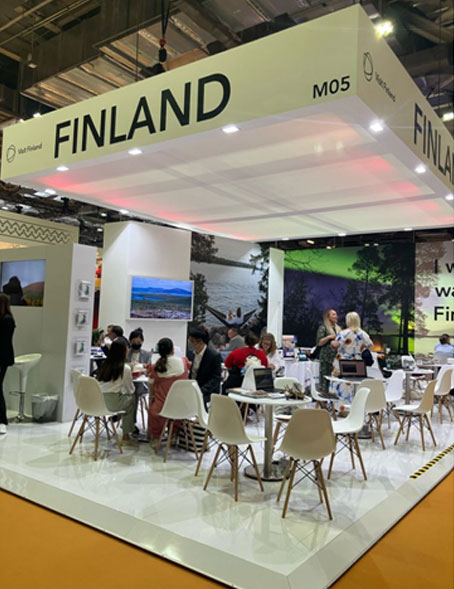 Information on the two ITB Asia Virtual shows (edition 13 in 2020 and edition 14 in 2021) indicated a much higher level of business appointments and business exchanges – 35,000 for the 2020 event and 42,100 for 2021. The two virtual shows each fielded around 3,200 travel product showcases presented by 400 exhibitors visited by 800 buyers who registered for the shows.
Without a doubt, we prefer an in-person format to a virtual show. We all appreciate the face-to-face encounters, but from the ITB Asia website data, the two virtual shows delivered a much higher turnover of business meetings and exchanges at a much lower cost. As the cost-of-living crisis bites worldwide, travel budgets will face cuts, and travel trade shows could be the losers despite the joys of reconnecting after a two-year pause.
ITB Asia has posted its super early bird discount rates for booth space rentals for the 2023 show this week. The starting rate for super early birds is USD4,994.10 (9SQM). For that, you get the basic booth setup, two badges and one appointment set with 30 slots that go into the pre-matched appointment App.
Meanwhile, the Singapore Tourism Board extended its strategic partnership with ITB Asia Messe Berlin (Singapore) for three more shows from 2023 to 2025.