SINGAPORE, 18 October 2022: Booking.com makes seven predictions for the reimagination of travel in 2023 as part of its annual travel research that forecasts people will navigate contradictions and chaos when making travel choices.
Saving to Splurge
Travellers in Singapore will continue to prioritise travel in 2023 but will be more mindful of how to make the most of their travel budget and what takes precedence. People will still place carefree getaways at the top of their agenda, with half (50%) of travellers saying that investing in a vacation remains a top priority. But being budget conscious is key, with nearly seven in ten (70%) travellers continuing to spotlight travel while seeking more bang for their buck.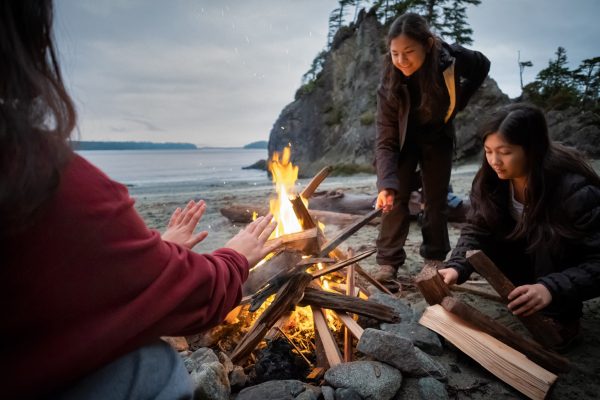 Glamourising the Good ol' Days
Amid global instability and the desire for escapism, people intend to carve out travel experiences that harken back to simpler times, with nostalgic getaways (90%) that provide the thrill of reliving the glory days to top the wishlist in 2023. There's a desire to disappear into the romanticism of a pre-digital era, with nearly a quarter (21%) of travellers chasing experiences that evoke (faux) emotive memories of days gone past and seeking the adrenaline rush of theme parks (60%) and drawing on the imagination with activities such as escape rooms, scavenger hunts and building fortresses with giant building blocks.
Preppers in Paradise
Going off-grid will never be more sought after than in 2023. Well over a third (39%) of Singapore travellers want their travelling experiences to have a more back-to-basics feel and are looking for 'off-grid' style vacations to escape from reality (58%) and switch off and experience life with only the bare necessities (39%). Travellers are also keen to use travel in 2023 as an opportunity to learn survival skills (60%), including how to source clean water (44%), light a fire from scratch (39%), forage for food in the wild (35%) and even prep for an apocalypse (40%).
Virtual Voyagers
Half (50%) of Singapore travellers reported that they would be turning to virtual reality next year to inspire their vacation choices, with over a third (39%) of travellers keen to embark on a multi-day VR or AR travel experience. Travellers will become bolder in their real-life trip choices after being able to visit them in the Metaverse first via their online avatars – especially handy for those who might feel anxious about trying somewhere new, with 57% more likely to travel to destinations that they wouldn't have previously considered after virtually experiencing them.
Delight in the Discomfort Zone
Whether it's bottled-up energy, pent-up frustration or a new lease on life, the world is ready to dive into other cultures and new experiences headfirst. Nearly half (48%) of Singapore travellers want to experience complete culture shock in 2023. They can achieve that by travelling somewhere with completely different cultural experiences and languages (54%) or exploring lesser-known cities with hidden gems that aren't already on the radar (25%). Kota Kinabalu, the capital of Sabah on the Malaysian island of Borneo, is a trending 2023 destination. Travellers will be able to immerse themselves in nature, wildlife and the local culture the city offers just a short flight from Singapore.
From Daily Grind to Great Company Escape
A step change from the 'work from anywhere policies that are now almost as commonplace as annual leave, employees are increasingly keen to preserve vacation time for complete escapism. A significant amount (70%) want their trips to be strictly work-free in 2023, and while half (51%) are not interested in working while away, they would consider clocking in for a company retreat or trip. 48% of the Singapore workforce is looking forward to their employer planning a 'real life' work trip to bring people together. Over half (55%) would like their employer to spend the money saved from adopting remote/hybrid working models on corporate travel or retreats.
Peaceful Pilgrimages
Travel is set to take 'mind, body and soul' wellness to the next level in 2023 – a fully immersive, no-holds-barred approach to attaining peace and pleasure, including less conventional ways to feel bliss. Meditation and mindfulness getaways are popular with Singapore travellers (45%). In comparison, more than two in five (42%) aim to find peace at a silent retreat and close to two-fifths (39%) are keen to go on a health hiatus that focuses on mental health, transformative health or that helps with life milestones such as menopause or pregnancy.
Booking.com managing director for Asia Pacific Laura Houldsworth comments: "If the last few years have taught us anything, travel should not be taken for granted. This year's travel predictions research shows the undercurrent of intentional paradoxical behaviours that will put us all more comfortably in the driving seat amid relentless instability. It also demonstrates a desire for travel to be a way to seek unapologetic moments of happiness and escapism to counteract the heavy realities of our news feeds."