BANGKOK, 25 September 2023: China's Qingdao Airlines has opened a new direct route from Yichang Sanxia Airport (YIH) to Bangkok's Don Mueang International Airport (DMK).
Effective 20 September, the daily Airbus 320neo (flight QW6191) departs YIH at 1040 and arrives in Bangkok DMK at 1230. The return flight QW6192 departs Bangkok DMK at 1330 and arrives in YIH at 1800.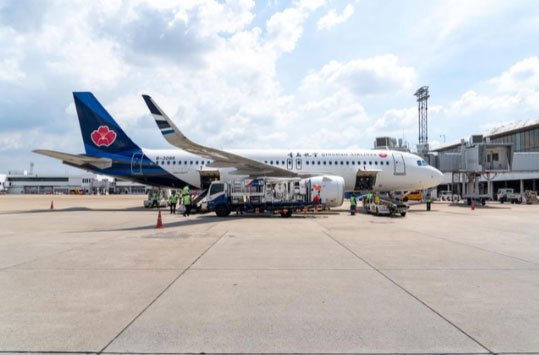 Qingdao Airlines has assigned Thai Airports Ground Services (AOTGA) the contract for ground handlight services at Don Mueang Airport.