BANGKOK, 31 August 2023: Trip.com rolls out an Explore with Mastercard promotion, available in 17 territories across the Asia Pacific region for one year, effective from 1 September 2023.
It's an outcome of a collaboration agreement under the Memorandum of Understanding (MOU) that was signed between Trip.com Group and Mastercard earlier this year.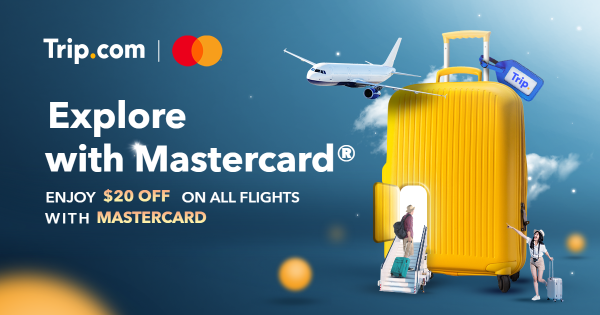 Travellers gain a discount on all flights when they pay with any Mastercard World or World Elite Consumer credit and debit cards on the Trip.com app, with a minimum spend. For details of the specific offer in each territory, see the table below.
Trip.com senior product & marketing director (Singapore, Indonesia and Malaysia) Edmund Ong said: "At Trip.com, we always seek to help our customers plan the perfect trip. We hope this promotion will encourage them to explore more of the world and live their dreams, and we look forward to introducing more such programmes together with Mastercard in the coming months."
Flight bookings on Trip.com in the first two weeks of August increased by 160% compared to a year ago, solidifying the global rebound in the travel industry.
The Explore with Mastercard promotion runs for one year, from 1 September 2023 until 31 August 2024.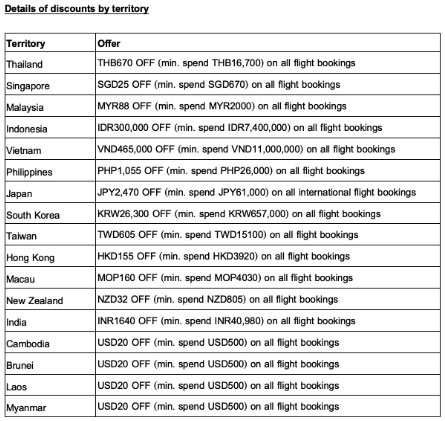 Four-day Super Saver
In addition, the partnership with Mastercard will deliver deals for a four-day booking window, 6 to 9 September. The upcoming 9.9 Super Saver Sale will target travellers based in Singapore, Malaysia and Indonesia offering discounts and promotional codes for hotels, flights, tours and tickets.