SINGAPORE, 3 August 2023: Air transport industry IT provider SITA and Envision Digital, a Singapore-headquartered global net zero partner and Artificial Intelligence of Things (AIoT) technology leader, have signed a new partnership to help airports reduce operational costs and support their net zero ambitions.
The companies have developed solutions allowing real-time data IoT flows, enabling airports to monitor and report their energy usage, emissions from aircraft and other vehicles, and carbon footprint. Airports can use insights from these data feeds to take action to reduce consumption costs and resulting emissions.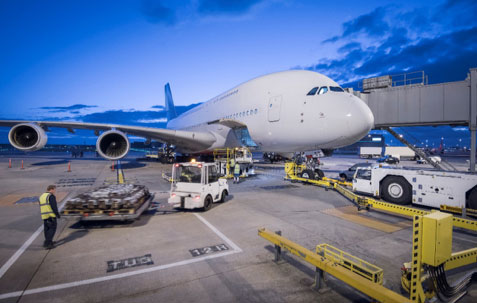 These solutions allow airports to harness and orchestrate renewable energy sources in the future.
SITA at Airports head Drew Griffiths said: "Today, SITA works with nearly 1,000 airports globally to manage every aspect of their operations, from baggage and passenger processing to airside and aircraft operations. Supporting airports to reduce costs and cut their greenhouse gas emissions is a natural extension of this offering and one our customers have asked for. We look forward to working with Envision in delivering this new capability as part of our wider airport offering."
As part of the partnership, SITA will create a new Centre of Excellence to accelerate product development and customer project delivery. The partnership harnesses Envision Digital's strengths in energy management and smart building solutions with SITA's strengths in air transport technology and operations to support airports and make their operation more efficient and sustainable.
Envision Digital global executive director Michael Ding said: "Airports have been progressive in their ambition to reach net zero. This partnership combines our AIoT leadership with SITA's expertise in the air transport industry to create low-carbon aviation solutions that help the industry to reach its goal."
About SITA
SITA is the air transport industry's IT provider, delivering solutions for airlines, airports, aircraft and governments. With around 2,500 customers, SITA's solutions drive operational efficiencies at more than 1,000 airports while delivering the promise of connected aircraft to customers of 17,000 aircraft globally.