SINGAPORE, 25 August 2023: Smiling Albino has hired veteran travel specialist Tim Russell as its new head of marketing communications based out of the regional company's Bangkok office.
His immediate assignment is to tell Smiling Albino's stories digitally and in person and shape the company's marketing tech into a smooth-running machine.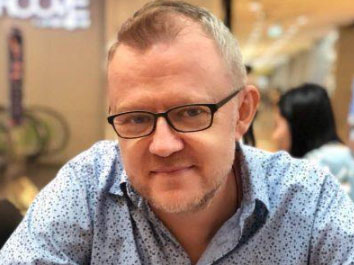 Originally from the UK, he has been in the tourism industry since the pre-email days of the early 90s and first came to Southeast Asia in 2003 residing in Vietnam, where he founded 'Come and Go Vietnam' in 2009. After a decade in Ho Chi Minh City, he moved to Bangkok in 2012 as marketing director of Remote Lands from 2012 to 2015.
Most recently, until June 2023, he worked at Khiri Travel as its group marketing manager and before that for Go Real Asia as its COO.
"My first encounter with Smiling Albino was during the Mekong Tourism Forum in Siem Reap in 2010," says Russell, who added it "became immediately clear that this wasn't your typical travel business."
Now, he is convinced it is more different than he initially thought.
"I look forward to helping shape the company's future and introducing a different side to Southeast Asia to our guests and agents."
Smiling Albino founder Daniel Fraser added: "We are delighted to have Tim on board. He gets what Smiling Albino is all about and has the kind of passion for the region – and experiencing it differently – that will help us to tell our story in a compelling, exciting and head-turning way."