SINGAPORE, 24 April 2023: The Civil Aviation Authority of Singapore and DFS Aviation Services, the commercial subsidiary of the German air navigation service provider DFS Deutsche Flugsicherung, have signed a Memorandum of Understanding to improve air traffic management, as flights between Singapore and Germany recovers to pre-pandemic levels.
Both Singapore and Germany are major air hubs in Asia-Pacific and Europe. Pre-Covid, there were 42 weekly flights between Singapore and Germany. These have since recovered to 37 weekly flights or 88% of pre-Covid levels.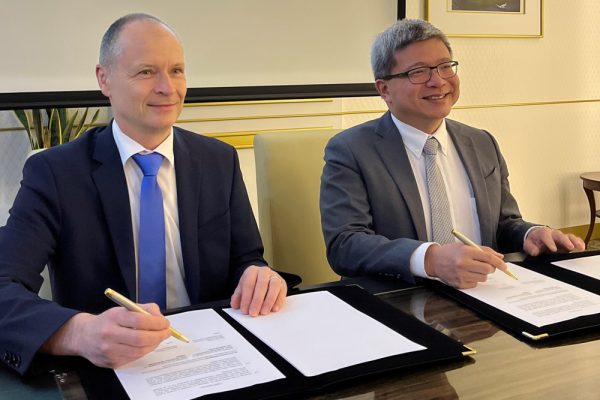 Under the MOU, CAAS and DAS will collaborate to improve safety, sustainability, performance benchmarking and training.
On safety, CAAS and DAS will strengthen safety data collection and work on developing safe air traffic management (ATM) concepts, solutions and technology.
On sustainability, CAAS and DAS will exchange ideas and share their respective sustainable ATM initiatives, including the CAAS' Sustainable Air Hub Blueprint that is being developed and DAS's research into climate-friendly flight management, such as contrail prevention.
On performance benchmarking, CAAS and DAS will establish a set of common indicators for benchmarking Singapore and German airports and improving performance. The set of common performance indicators agreed upon between Singapore and Germany – which can include additional fuel burn, taxi-out additional times and additional time in terminal airspace – can provide a template which can later be extended to and adopted by airports worldwide.
On training, the Singapore Aviation Academy (SAA), CAAS, and DAS training arm will exchange training instructors and jointly develop new training pedagogy curriculums and programmes to strengthen their respective workforce capabilities.