KOTA KINABALU: Sabah welcomes 140 travellers from Guangzhou on 2 March when the first direct flight from China since the pandemic landed at Kota Kinabalu International Airport.
The AirAsia flight was welcomed by Sabah Assistant Minister of Tourism, Culture, and Environment cum Sabah Tourism Board (STB) chairman Datuk Joniston Bangkuai was on hand to greet them.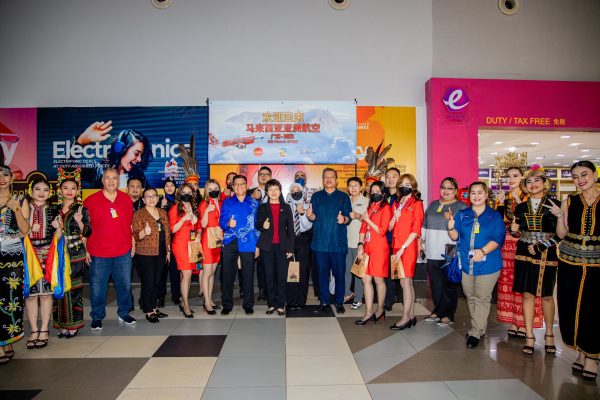 He was accompanied by the Ministry's Permanent Secretary, Datuk Sr. Mohd Yusrie Abdullah; Chinese Consul General in Kota Kinabalu Huang Shifang; and STB chief executive officer Noredah Othman.
A day later, on 3 March, AirAsia introduced a second route from Shenzhen, China, to KKIA.
Sabah had anticipated the arrival of Chinese visitors much earlier this year, but a holdup in issuing passports to Chinese citizens delayed the resumption of flights.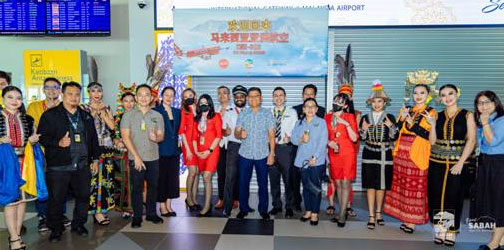 "We are thrilled to have Chinese visitors back, and we hope our industry players will continue to provide exceptional hospitality services to our guests," said Joniston, adding that China is a key and important market for Sabah.
Sabah anticipates more Chinese tourists will visit the state in the coming months as more direct flights from several cities in China resume. Before the pandemic, China was Sabah's leading international visitor source, with 598,566 Chinese visitors recorded in 2019.
Visit: www.sabahtourism.com
(Your Stories: Sabah Tourism Board)