BANGKOK, 23 March 2023: Founding CEO of Nok Air, Patee Sarasin returns to Thailand's aviation business to found his second airline project, Really Cool Airlines, the country's latest airline startup.
"We are thrilled to introduce Really Cool Airlines and look forward to providing travellers with an exceptional flying experience," said the full-service airline's founder and CEO during the 22 March press launch.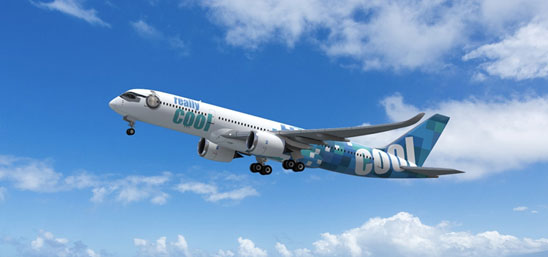 "Our team of experts has worked tirelessly to create a new standard for the aviation industry, and we're excited to unveil what we have in store in the coming months."
Patee said Really Cool Airlines would announce aircraft types, destinations and its route network in the coming months, with operations expected to commence by the end of 2023.
Success will depend on how fast Thailand's tourism industry recovers. On the optimistic side, the messaging from the Tourism Authority of Thailand (TAT) forecasts 30 million tourist arrivals in 2023 or approximately 80% of the 39 million tourist arrivals recorded in 2019.
To achieve this ambitious target, the TAT has also gone on record saying the country needs to increase the number of airlines and flights serving its popular tourist destinations. But it's a risky business, and the country's domestic airlines are still suffering from losses incurred during the Covid-19 lockdown that lasted two years.