KUALA LUMPUR, 21 March 2023: Maldives Marketing and Public Relations Corporation (MMPRC) led travel and tourism industry partners to present the Maldives as a preferred holiday destination during last week's MATTA Fair at Kuala Lumpur's MITEC exhibition centre.
MATTA 2023 provided service providers and the travel trade an opportunity to present holiday bargains to Malaysia's travel consumers.
At the close of the event, MMPRC reported 11 industry partners participated in the fair alongside MMPRC, presenting holiday packages bundled with attractive airfares to resorts in the Maldives for travel consumers visiting the show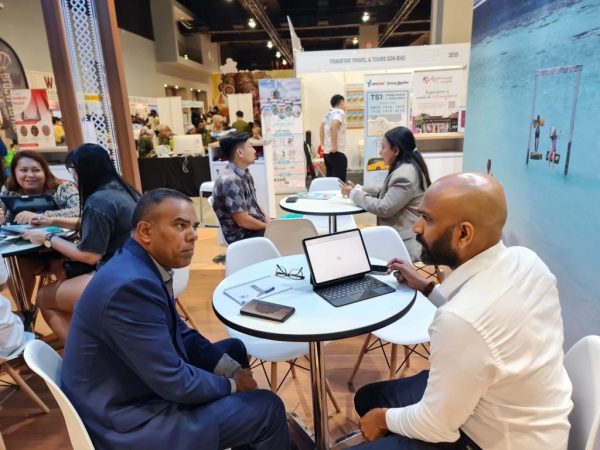 As of January 2023, the Maldives welcomed 3,398 tourists from Southeast Asia. In addition to its presence at MATTA 2023, MMPRC is planning several marketing activities, including Maldives Roadshow in Southeast Asia and a media familiarisation trip. MMPRC sponsors trips to the Maldives for travel bloggers and social media influencers.
MMPRC also represents the Maldives at major travel fairs in Southeast Asia, such as ADEX Ocean Mission 2023, NATAS Holidays 2023 and ITB Asia 2023.
MMPRC conducted 178 marketing activities, including over 90 marketing campaigns, attending 44 fairs, hosting six roadshows and 18 familiarisation trips during 2022.
Last year the Maldives welcomed 1.6 million visitors and was recognised as the 'World's Leading Destination' for the third year at the 2022 World Travel Awards.
For more information, visit: www.visitmaldives.com.
(Your Stories: MMPRC)