KOTA KINABALU: An exciting game race is set to take place in September and will highlight historical buildings or sites within Kota Kinabalu city.
Organised by KSRun Athletics Club, the running event dubbed North Borneo Race is limited to only 70 teams, each of which comprises four people.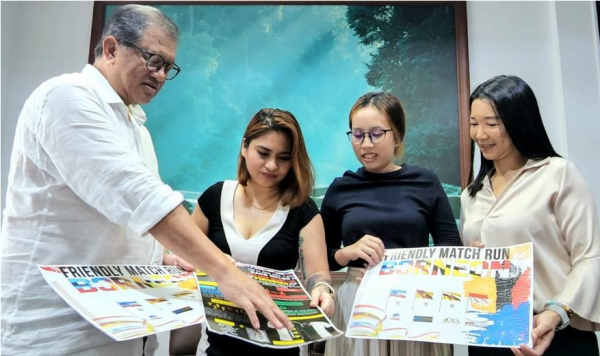 The race will take participants on a nostalgic journey, during which they must decipher riddles to get to the next checkpoint in the run.
Last week, the event organiser Wendy John briefed the Sabah Tourism Board chairman Datuk Joniston Bangkuai about the race, for which 20 teams have already registered.
Joniston said that the race fits well with the new Sabah destination logo, 'Feel Sabah, North Borneo,' and he believed that an event of this nature could draw participants from other states and tourists.
"Kota Kinabalu city, which serves as the state capital and the main entry point into Sabah, is home to several historical landmarks that not everyone knows about.
"The North Borneo Race is something I consider to be educational and beneficial to anyone interested in joining because it is a great way to learn about the city's past," he added.
The Assistant Minister of Tourism, Culture, and Environment also said holding the race in September is an ideal time because it coincides with the celebration of Malaysia Day.
Meanwhile, Wendy stated that participants in the North Borneo Race would have to find their way into the city and interact with locals.
She said that the race was supposed to take place in June but moved to September in conjunction with Malaysia Day, adding they will announce the official date for the event on their social media.
"During the race, teams will face some physical and mental challenges that emphasise parts of the location's culture and history," she explained, adding that the teams will travel by car and on foot throughout the race.
The winning team will receive MYR3,000, the first-runner-up MYR2000, and the second-runner-up MYR1000. Those interested in participating can visit the KSRun Athletics Club Facebook page.
https://www.facebook.com/KINABALUSABAHRUN
For more information on Sabah, visit www.sabahtourism.com.
(Your Stories: Sabah Tourism Board)