BANGKOK, 10 February 2023: Qatar Airways will sponsor the 2023 edition of the Doha Jewellery and Watches Exhibition (DJWE), one of the longest-running events in Qatar's annual calendar.
The business-to-consumer event held annually in the Gulf region is expected to attract more than 30,000 visitors to Qatar worldwide. The 19th edition of DJWE will run for six days, from 20 to 25 February, at the Doha Exhibition and Convention Centre in Qatar, hosting more than 500 jewellery and watch brands during the event.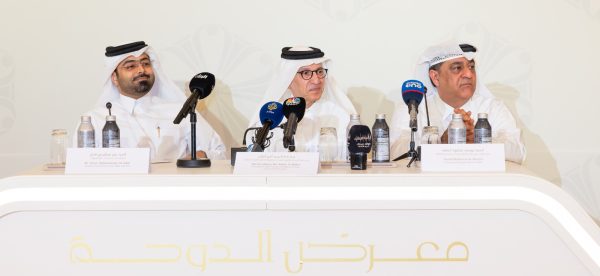 The airline offers 10% off special promotional packages to all destinations during February. It also offers USD100 off the combined flight and hotel package per person per booking if the final destination is Doha.
February events in Qatar
Qatar continues to host major events in February, building on the FIFA World Cup Qatar 2022 legacy and offering special holiday packages to promote Doha-based events.
Women's Tennis – The annual Qatar Total Energies Open takes place from 13 to 18 February, featuring many of the world's best female tennis players.
Men's tennis – The annual Qatar Exxon Mobil Open takes place from 20 to 26 February and attracts the top talents in the men's game.
A tribute to Arabian horses takes place from 23 to 25 February when the Commercial Bank CHI Al Shaqab presented by Longines 2023 features some of the best local and international equestrian athletes visiting Doha.
F1 preview – During the last week of February, Qatar Airways will co-host an event to preview the Qatar Formula 1 Grand Prix scheduled for October.
Qatar sets an ambitious tourism target to welcome 6 million visitors a year by 2030.