BANGKOK, 17 February 2023: Centara Hotels & Resorts, Thailand's leading hotel operator, has announced the appointment of Pornchanok Thongrungrot as its new corporate public relations director.
Pornchanok, or Pao, as she is better known, joined Centara in 2015 as assistant corporate public relations manager. Since then, her talent and professionalism have helped her to achieve a series of promotions, and she is now more than ready to lead the group's corporate public relations division.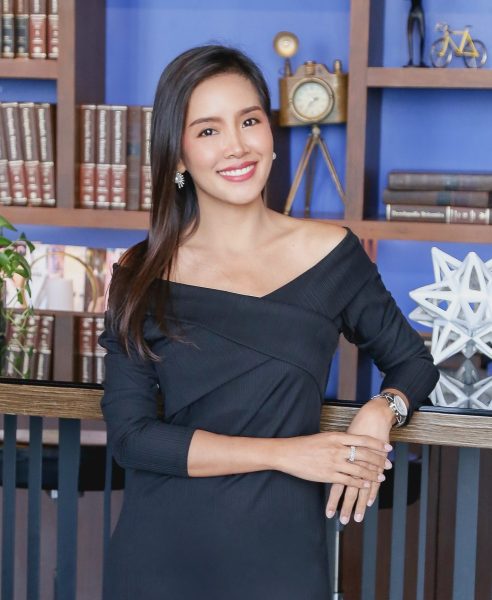 Pao gained strong marketing and communications experience with local and global brands across multiple industries, including Boots Retail Thailand, Yum Restaurants International (KFC and PizzaHut Thailand), and TTMWM – an affiliate of Toyota Motor Thailand. This gave her the perfect platform to build her career with Centara.
Since joining Thailand's leading hotel and resort company, she has supported several major PR campaigns and marketing initiatives, including the launch of Centara Reserve, the personalised luxury lifestyle brand, and the expansion of the family-focused Centara Mirage concept in Vietnam and the Middle East. She successfully implemented Centara's international PR strategy in 2018 and tripled the brand's media value through several media and influencer trips over the past few years. Pao also helped to skillfully guide the company's corporate PR strategy through the global pandemic.
Fluent in Thai and English, Pao has become a well-known and highly respected figure among the local and international media, with excellent contacts among journalists, editors, bloggers and influencers in Thailand and overseas.

"Since Pao joined Centara in 2015, we have been hugely impressed by her ability and expertise. She has a natural understanding of the PR industry and excellent interpersonal skills, which enables her to build and maintain strong relations and generate positive media coverage. Also, being of the millennial generation, she is at the forefront of all the latest media trends and social media platforms. I am delighted that Pao has been promoted to the role of corporate public relations director and look forward to continuing to see her flourish for many years to come," said Centara Hotels and Resorts vice president brand, marketing & digital, Tom Thrussell.
For more information about Centara, please visit www.centarahotelsresorts.com
(Your Stories: Centara Hotels & Resorts)