SINGAPORE, 22 February 2023: In the heart of the Mediterranean, the east coast of Spain is brimming with festivals and traditions. The exciting experiences of the Valencian region will stay with you long after you return home. Throughout the year, dozens of very different festivities are celebrated enthusiastically. These are just a few:
Las Fallas is perhaps the best-known festival that Valencians celebrate in style, with fire and gunpowder as the main protagonists. It is celebrated in honour of Saint Joseph and was named Intangible Cultural Heritage of Humanity by UNESCO. Every March, the city of Valencia fills up with giant dolls made of cardboard known as ninots. The themes are varied but always have a satirical undertone. The festival ends with the Cremà, during which all these characters are burnt. There are lots of fireworks, fun and colour.
Castellón de la Plana, north of the Valencia Region, hosts the Magdalena festivities at the beginning of spring. They date back to the 15th century and celebrate the city's origins. Saint Mary Magdalen is honoured with a pilgrimage procession. For a week, you can enjoy the parade of gaiatas (decorated and illuminated floats), local cuisine, fireworks, and music in the street.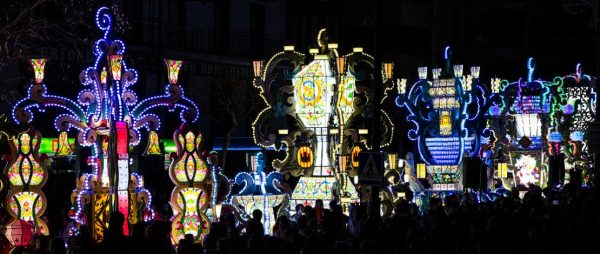 The Moors and Christians festival is a deep-rooted tradition, especially in the provinces of Valencia and Alicante. The most internationally famous one is in Alcoy. This is a historical celebration that represents the battle of the Reconquista – a period when Christians fought the Muslims to reconquer the Iberian Peninsula. It takes on a different air in each place, but the things they all have in common are a lot of music, gunpowder and colourful costumes. The show is guaranteed to be a spectacle.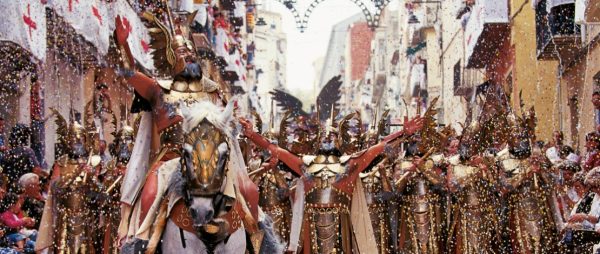 Grape harvest festival
Coinciding with the end of summer, the grape harvest arrives, and towns like Requena pay great tribute to this process. It's a food and wine fair where you can enjoy the local wine and even see the grapes being trodden live. It's a good excuse for a toast.
(Your Stories: Turespaña)