QUANG NAM, Vietnam, 17 October 2022: The Ministry of Tourism of Cambodia will host the Mekong Tourism Forum from 16 to 21 March 2023, in Sihanoukville province, according to an announcement made at the closing session of MTF last week.
Cambodia Ministry of Tourism Under Secretary of State Koeut Puthvory confirmed next year's edition of the MTF will adopt the theme "Rethink for Resiliency and Digitalisation."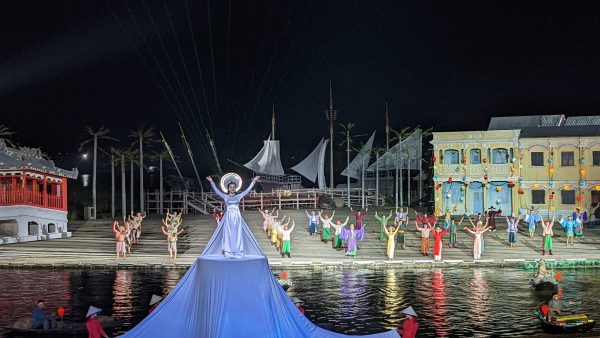 2023 has also been designated Visit Cambodia Year to help boost recovery after two years of Covid-19 lockdowns and strict entry rules.
Sporting events are high on the 2023 calendar as the country will host the 32nd SEA Games and the 12th ASEAN Para Games in the spirit of "Sports Live In Peace".
Scheduled for mid-March, the 2023 Mekong Tourism Forum is just six months away, representing the shortest gap between annual forums since its introduction in 1996. Cambodia has already identified Sihanoukville province as the host destination. Cambodia last hosted the MTF in Sihanoukville in 2017.
The province is pivotal in the country's multi-purpose Special Economic Zone of the Southern Tourism Corridor plans. Home to the country's main commercial port, Sihanoukville is emerging as an essential economic gateway alongside the capital city, Phnom Penh, and the second-largest city, Siem Reap.
The province has completed important highway projects and has expanded its port and international airport, along with the 129-km Phnom Penh-Preah Sihanoukville Expressway, which reduces the travel time between the two cities from four to two hours.
The undersecretary commented on the country's tourism trends: "Cambodia experienced a dramatic drop in international arrivals to Cambodia from 80.2% in 2020 and 85% in 2021. However, in August 2022, Cambodia welcomed 998,000 international arrivals, up 720.20% compared to August 2021. This year, we forecast at least 1.5 million international tourist arrivals and over 10 million domestic tourists."