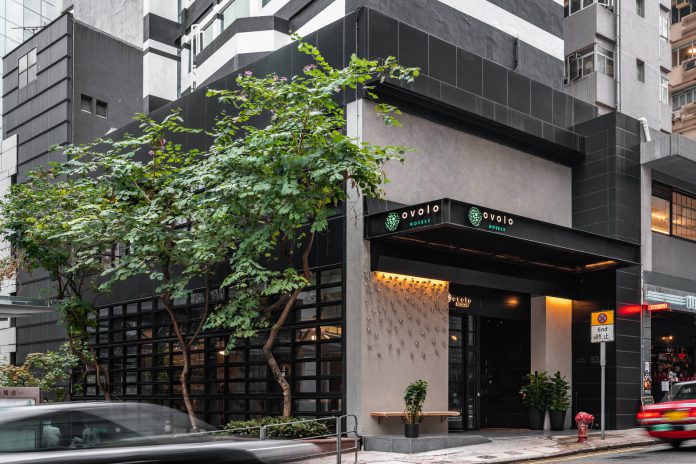 HONG KONG, 17 August 2022: Ovolo Hotels has launched a new 'Home Stretch' Quarantine Concierge following Hong Kong's easing restrictions effective 12 August.
In a media statement Tuesday, Ovolo Hotels said it welcomed the latest announcement to reduce quarantine which was a positive step forward in what the city hopes to be the end stages of inbound quarantine.
Quarantine Concierge: Home Stretch continues to offer the same features of the previous Quarantine Concierge 7.0 adapting it to a three-day with content options under categories; Wellness, Fitness and Indulgence. Guests can mix and match according to their personal preferences between the content categories.
The 'Wellness' selection focuses on delivering mindfulness, with activities such as origami kits, meditative colouring-in and a yoga masterclass, complete with a take-home yoga mat for the extent of the three-day stay.
The 'Fitness' menu offers a variety of workout equipment plus a pilates masterclass membership, motivating playlists and a walking pad.
The 'Indulgence' option offers a whisky masterclass, gourmet Kettle Chips and a rejuvenating skin retreat masterclass.
"It's awesome that Hong Kong's quarantine rules are easing to allow three days' hotel quarantine with an additional four days of health monitoring. I hope to see quarantine-free travel for everyone coming into our amazing city soon. A quarantine-free border policy is the only way we can truly return to our status as Asia', said Ovolo Hotels founder & executive chairman Girish Jhunjhnuwala.
Quarantine Concierge packages continue to be inclusive of three daily meals per person, free daily in-room happy hour drink and snacks, free welcome mini bar, free welcome Loot Bag, free unlimited premium Wi-Fi, free local calls, and in-room Apple TV and Alexa.