SINGAPORE, 27 March 2023: A merger is being considered by the Sustainable Hospitality Alliance and GREEN Hospitality (Pangaia Solutions Limited) to combine GREEN Hospitality's reach and experience in the Asia-Pacific with the alliance's expertise and global network.
Meetings have occurred between the directors of both organisations, and the next steps will conclude due diligence reviews. A merger would enable the Sustainable Hospitality Alliance to establish a formal presence in Asia-Pacific, with GREEN Hospitality headquartered in Hong Kong.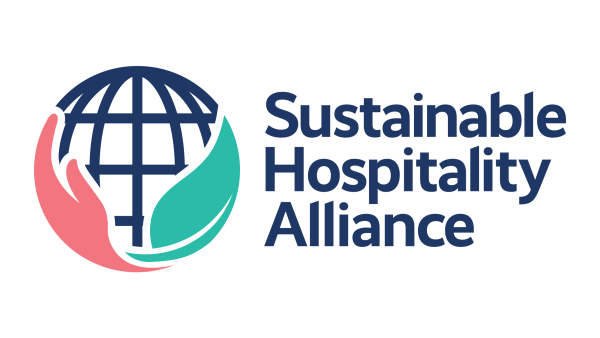 Both organisations are committed to supporting and enabling sustainability in the hospitality industry. The alliance now represents over 50,000 properties and 7 million rooms globally.
GREEN Hospitality's vision is to advance research, incubate innovations, and foster activities that enable the industry to achieve Sustainable Development Goals in the interest of the planet, people, and prosperity.
Sustainable Hospitality Alliance CEO, Glenn Mandziuk, said: "We are excited to be exploring a potential merger with GREEN Hospitality, an organisation we admire and align within, driving joined-up action on sustainability in the industry. Being in Hong Kong, a merger with GREEN Hospitality would enable the alliance to better serve the hotels and organisations in the region, supporting them on the path to net positive hospitality".
GREEN Hospitality executive director Lucia Loposova added: "We are delighted to explore this potential merger with a mission-aligned organisation, the Sustainable Hospitality Alliance. The synergy of the Sustainable Hospitality Alliance's expertise in creating global partnerships and building movements and GREEN Hospitality's on-the-ground knowledge and connection to hospitality practitioners, sustainability experts, civil society organisations, and government agencies in Hong Kong and Asia has great potential to turn the industry into a catalyst for sustainability."
Due diligence is underway, and an update on the merger's progress will be available later in the year.
About the Sustainable Hospitality Alliance
The Sustainable Hospitality Alliance brings together the hospitality industry and strategic partners to address key challenges affecting the planet, its people, local destinations and communities.
Members represent over 50,000 hotels – totalling 7 million rooms – and include world-leading companies, including Choice Hotels International, Marriott International, Hilton Hotels & Resorts, IHG Hotels & Resorts, Hyatt Hotels Corporation, BWH Hotel Group and Radisson Hotel Group, as well as regional brands. Visit: www.sustainablehospitalityalliance.org 
About GREEN Hospitality
GREEN Hospitality is a non-profit-making organisation that sees hospitality and tourism as catalysts for sustainability by advancing Sustainable Development Goals in the interest of the planet, people, and prosperity. For more information, visit: https://www.greenhospitality.io/