MANILA, 31 March 2023: Tourism is returning to normal in Puerto Galera despite the damaging impact of an oil spill after a tanker, MT Princess Express, capsized off Naujan, Oriental Mindoro, on 28 February.
The Department of Tourism reported that 63 tourism sites had been impacted. More than 1,000 tourism workers suffered financially following the spread of thick bunker oil from the MT Princess Empress.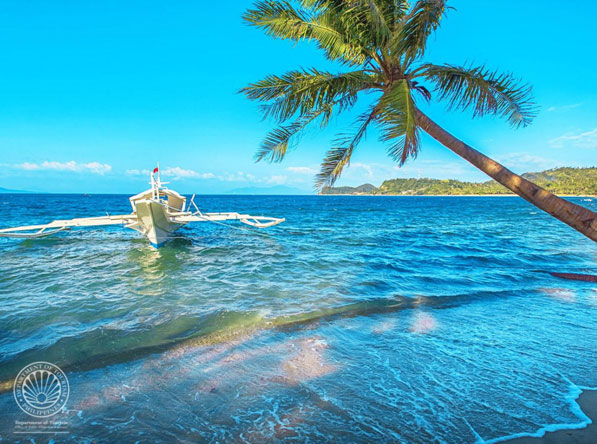 Commenting on efforts to assist tourism workers, the Department of Tourism Secretary Christina Garcia Frasco said on Monday (27 March) frontline tourism workers could participate in skill training programmes to provide them with alternative sources of livelihood following the oil spill incident in Mindoro.
"At this point, it's really about ensuring that our tourism frontline workers have alternative sources of livelihood, and that is why we will be providing training, not just specifically focused on their present work but to alternative types of work," the tourism chief explained.
Earlier, the municipal government of Puerto Galera clarified that coastal and beach areas remain clear of oil spill damage, prompting the tourism chief to declare the tourist destination is now open and operational.
"As far as the top attractions in and around Puerto Galera are concerned, they are open at 90% of capacity and ready to receive reservations," the tourism secretary explained.
According to a 22 March report by the National Disaster Risk Reduction Management Council, the following cities and municipalities in Calabarzon, Mimaropa, and Western Visayas suffered oil spill damage.
Batangas City in Batangas; Naujan, Pola, Pinamalayan, Bansud, Bongabong, Roxas, Mansalay, Gloria, Bulalacao, and Calapan in Oriental Mindoro; Agutaya and Taytay in Palawan; and Caluya in Antique.
About Puerto Galera
Puerto Galera is a town on the Philippine island of Mindoro. It's known for its dive sites and beaches. The long curve of White Beach is backed by bars and resorts. Inland, a forest trail leads to secluded Talipanan Falls, and a hillside nine-hole golf course sits above the coast. Northeast, the waters of Sabang Beach teem with marine life and corals. Medio and Paniquian (Boquete) islands offer quieter beaches.