BALI, 9 January 2023: As global tourism recovers, Bali Hotels Association says 2023 will bring substantial business growth for member hotels.
"Despite the challenges we have experienced over the past few years, we are pressing on towards greater achievements in the future," commented Bali Hotels Association executive director Diah Ajung during the recent Annual General Meeting (AGM).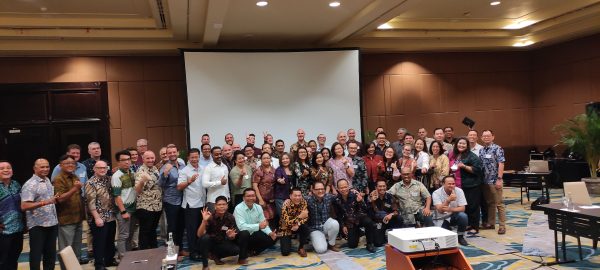 The AGM reviewed hotel performance during 2022 and elected a new chair for 2023.
Ajung said: "It's not easy to summarise the accomplishments of 2022 as actions were reactive and, at times, chaotic… We are still recovering, but we look to the future with renewed optimism. Our focus continues to be on creating a sustainable, thriving industry and a consistent recovery with our partners and stakeholders."
Fransiska Handoko Reelected chair for 2023
At the close of the AGM, Bali Hotels Association announced the reelection of Fransiska Handoko, general manager of Risata Bali Resort & Spa, as the Association's chairwoman for a second term. Fransiska Handoko took over the chair 1 January 1, 2023, for a one-year term.
"I feel very privileged to receive the trust of our member hotels to continue serving Bali Hotels Association as the chairwoman for a second term. This is an exciting time for our industry. The successful G20 meetings are the pinnacle of Bali's tourism in 2022 and further reassure the world that Bali is ready to welcome travellers back to the island," she concluded.
She heads an association with 157 members from star-rated hotels and resorts in Bali, representing 25,825 rooms and 30,474 employees,
Sustainability tops the agenda
BHA envisions 2023 as the new era of Bali tourism, which focuses on quality tourism, and thus continues to advocate service excellency and sustainability practices to the industry.
"Sustainability remains on top of our agenda during 2023. We will support member hotels to manage their waste, energy, and water better and continue encouraging members and partners to adopt sustainable business practices," said BHA vice chairman and sustainability director of Kevin Girard.
BHA updates website
To drive BHA's vision for 2023, the association has completed several upgrades on its website – balihotelsassociation.com. The upgrade will leverage the current website to BHA members and partners and continue to provide a trusted voice for future guests coming to Bali.
A new, more comprehensive BHA Career section will allow member hotels to advertise their job openings and talented candidates to apply directly on the platform, thus reducing the hiring process time.
"The tourism outlook for 2023 in Bali remains positive. Said the incoming chairwoman Fransiska Handoko.
2023 BHA Board of Directors
Fransiska Handoko, General Manager, Risata Bali Resort & Spa
Chairwoman, Government & Organization Relations Director
Kevin Girard, General Manager, Conrad Bali
Vice Chairman & Sustainability Director
Joel Bartlett, General Manager, Mamaka by Ovolo
Finance & Business Development Director
Simona Chimenti, General Manager, The Pavilions Bali
Marketing & Media Relations Director
Franklyn Kocek, General Manager, The Stones Hotel – Legian Bali, Autograph Collection
Security & Safety Director
I Wayan Warta, General Manager, Amadea Resort & Villas
Scholarship, Education & Training Director
Koen Vangrysperre, General Manager, Sudamala Suites & Villas Bali
Community Relations & Charity Director
Laurens Kritzinger, General Manager, Courtyard by Marriott Bali Seminyak
Sports & Cultural Director
Diah Ajung
Executive Director, Bali Hotels Association