SEPANG, Malaysia, 14 December 2022: AirAsia X has recently re-introduced flights from Kuala Lumpur to Taipei after Taiwan relaxed entry rules and ended Covid-19 lockdowns.
Three flights weekly depart from Kuala Lumpur International Airport (klia2) at 1800 and land in Taipei on the same day at 2250. The return flight departs from Taipei at 0005 and lands in Kuala Lumpur at 0450.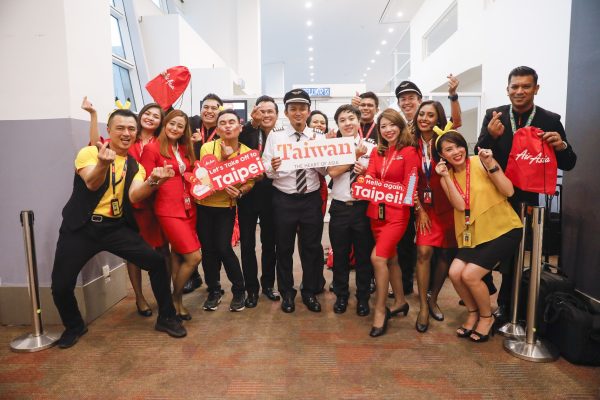 Taipei has historically always been one of AAX's most popular routes with its renowned culture, food and numerous tourism drawcards. The airline carried more than 530,000 guests to and from the city in 2019 alone. The recommencement of the route was announced last month, just after Taipei reopened its borders to tourists in October for the first time in over two years.
AAX CEO Benyamin Ismail said: "Our rapid expansion into East Asia as a group continues with these thrice-weekly flights to Taipei following the launch of services to Tokyo and increased flight frequencies to Seoul recently. Moreover, AirAsia Malaysia (AK) restarted its services from Kuala Lumpur to Kaohsiung last month and will commence a route from Kota Kinabalu to Taipei this month. That's not all; AirAsia Philippines (Z2) will also fly from Manila to Taipei this month."
AAX is offering fares from Kuala Lumpur to Taipei starting at MYR399 all-in-one way for economy and MYR1,499 one way for Premium Flatbed. The airline sells its lowest fare out of Taiwan at TWD3,090 all-in-one way for economy and TWD9,690 one way for Premium Flatbed.