GURUGRAM, 15 November 2023: Vistara, a joint venture between Tata Sons and Singapore Airlines, won two recognitions at the recent APEX Awards 2024.
Vistara took home the award for '2024 Best Overall Airline in Central/Southern Asia' and was rated a '2024 Five-Star Major Airline' at the award ceremony at the FTE APEX Asia EXPO in Singapore.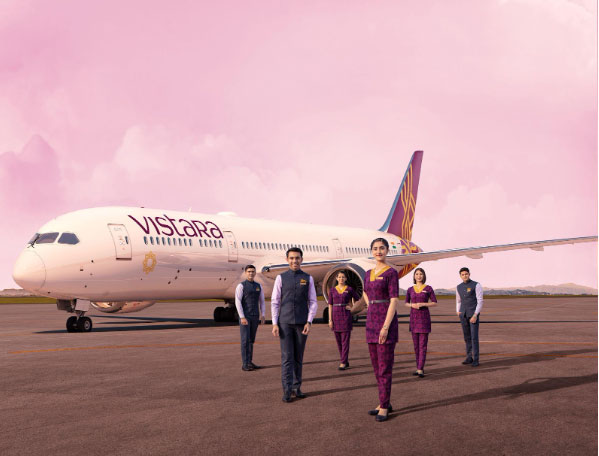 The APEX 'Best In Airline' Awards are based on neutral, third-party passenger feedback, and insights gathered through APEX's partnership with TripIt from Concur, the world's highest-rated travel-organizing app. For the 2024 Awards, nearly 1 million flights were rated by passengers across more than 600 airlines worldwide using a five-star scale. The APEX 'Best In Airline' Awards are independently certified by a professional external auditing company.
Commenting on the achievement, Vistara chief executive officer Vinod Kannan said: "This award is a strong endorsement of our intuitively thoughtful approach to customer service. It is also a testament to Vistara setting benchmarks for excellence in operations and service delivery in India and global markets."
The APEX Five Star (and APEX Four Star) Airline Awards, formally the APEX Official Airline Ratings, are the first airline rating programme based solely on certified passenger feedback.